Someka Templates – License Details
We basically provide two separate license types for our templates:
Single-User License – [Allows 1 User / 2 Devices]: Mostly preferred by personal users, individual employees/freelancers and people who are willing to use the template for their very own needs.
Multi-User License – [Allows Multiple Users / Unlimited Devices]: Mostly preferred by business owners, company employees & managers and contractors who are willing to use the template in a multi-user environment.
You can see more details from the comparison table below:
(click on the image to expand)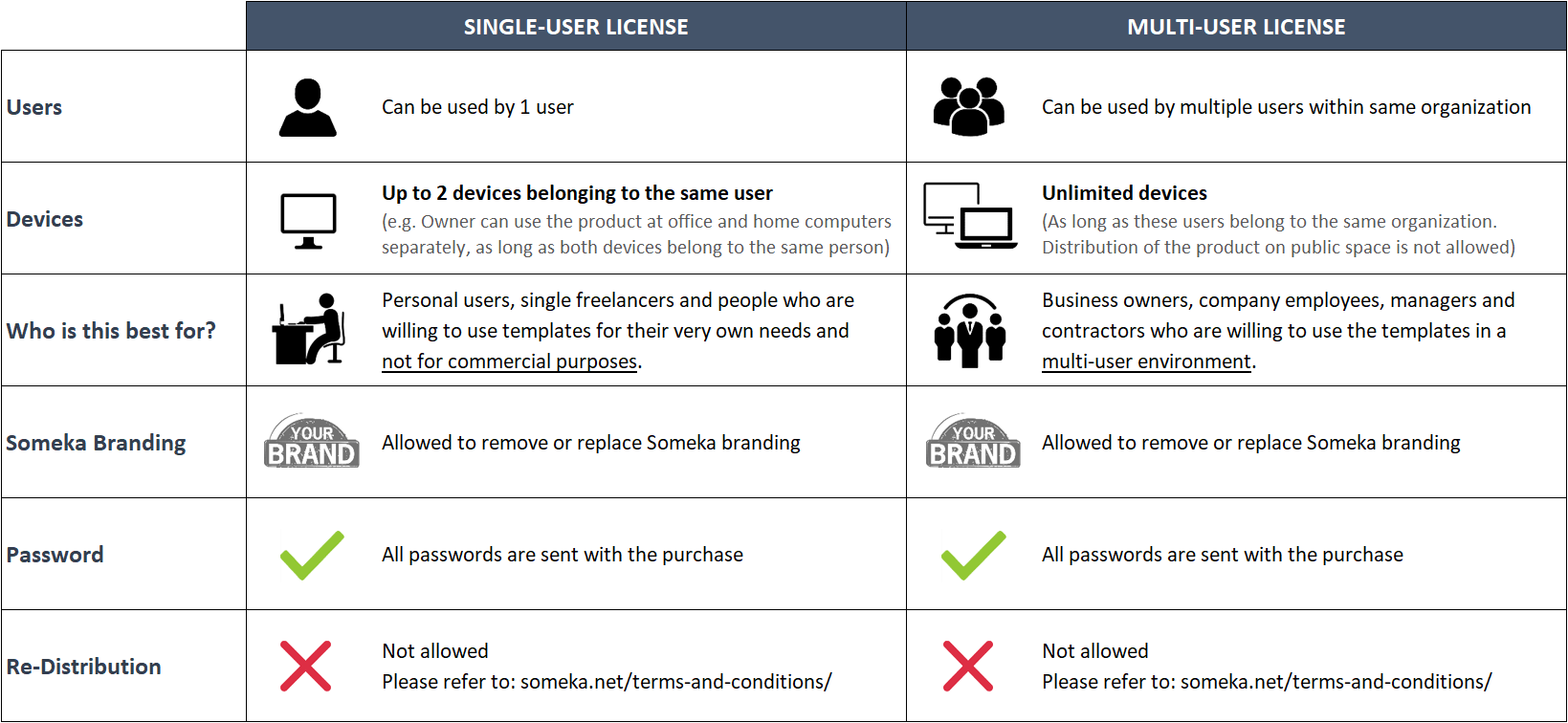 You can choose the license when you make the purchase on the product page. We will deliver the chosen license agreement along with the template you purchase in the zip package.
Is this a lifetime license?
Yes, all our templates are provided on "One-Time Payment & Life-Time Use" basis.
What about free versions?
The free versions do not come with a license though! You can get the modifiable version of these templates with a Single User or Multi User Licence rights. These licences will provide you password and the modification rights which you can check the details from the table above.
Do your license types also grant us the Microsoft Excel license rights?
No! Microsoft Excel is a registered trademark of Microsoft Corporation. Someka.net is not associated with Microsoft. You still need to have Microsoft Excel installed on your computer to be able to use Someka Excel templates. On the other hand, you can use our Google Sheets templates with only a Google account.
---
Go back to FAQ Center