I have some questions, how can I contact you? Do you provide any support?
Yes! Someka customer service is always here to help. Whether you have questions about our Excel or Google Sheets templates, payments or any issues, please feel free to contact us via Contact Form or send an email to contact@someka.net. Generally, we will reply in 1 business day max.
We also serve support via our Someka Live Chat (24/7 available!)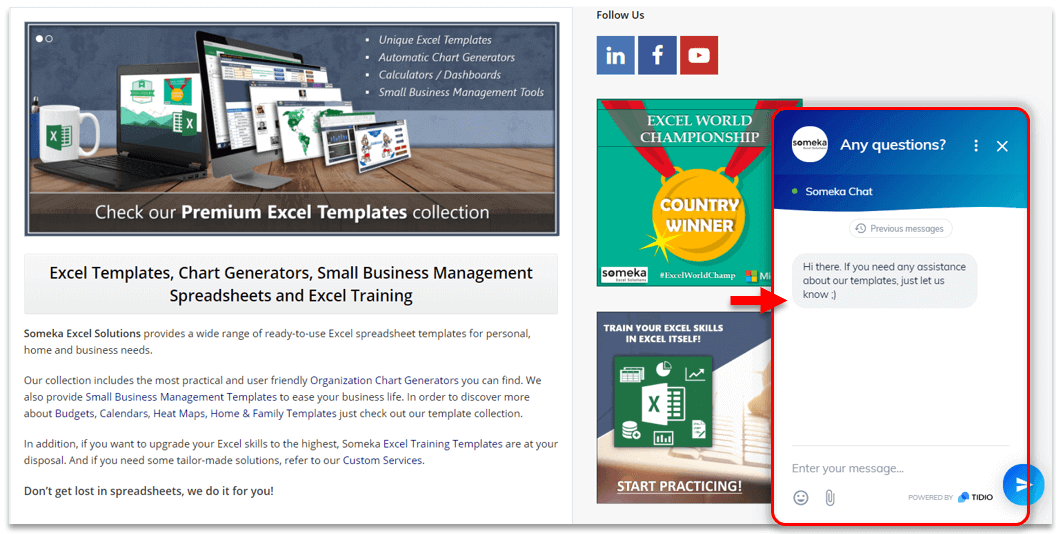 I couldn't find any phone number. Do you offer phone support?
Unfortunately, we do not have yet to serve phone support at the moment. However, you can contact us easily with the ways mentioned above.
---
Go back to FAQ Center