I have Excel 2007. Is your template compatible with this?
Depends on the template.
Most of our templates work with Excel 2007. However, some of them require min. Excel 2010 for all the features to work correctly. You can check the Features Summary section to see the Excel compatibility of that specific template.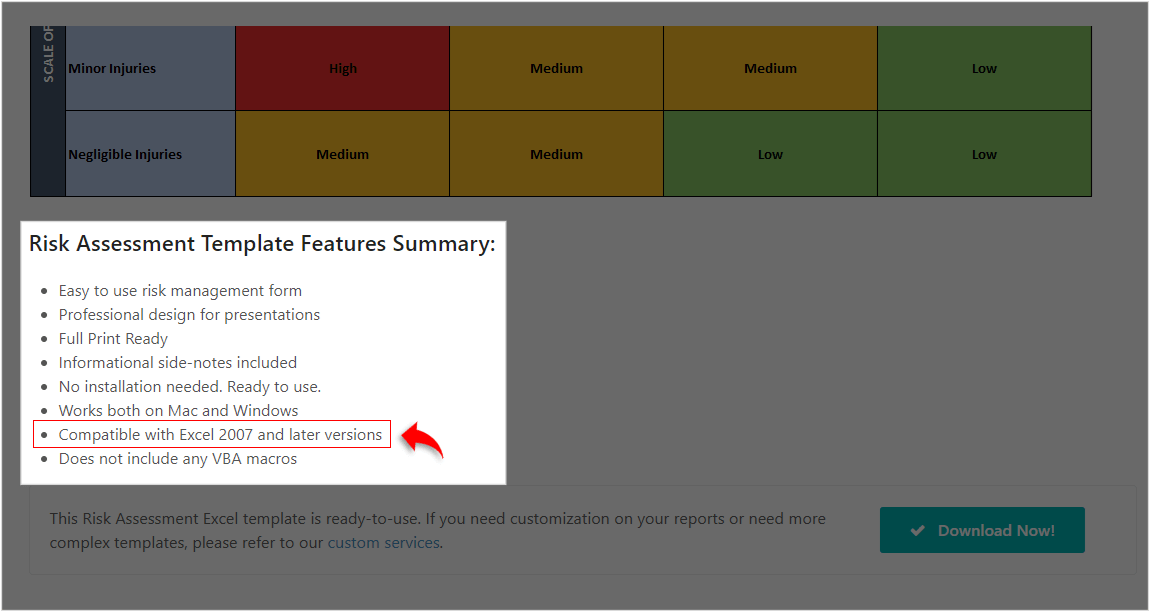 In Requirements, you can see oldest version for Excel compatibility to be able use the template.
How do I find the version of Excel I am using?
Generally, you can find your Excel version by choosing File in the top left corner and then selecting either Account or Help from the list.

This method is different for older Excel versions and operating systems. So, if this doesn't work for you, check the article below:
Find your Microsoft Excel version
---
Go back to FAQ Center