Digital Marketing KPI Dashboard Excel Template
Excel KPI spreadsheet for digital marketers. Track your key metrics on social media, SEO, PPC and leads. Printable dashboard with trend charts.
TEMPLATE DESCRIPTION
If you are working in the fast pace and ever-changing digital marketing industry then you know keeping your finger on the pulse is a mandatory requirement. Surely, you and or your clients will want proven results, which usually come with numbers. This is where the Digital Marketing KPI Dashboard Excel Template can help you show them the best delivery format.
Thus, this instant access Excel Template will take your results and turn them into presentable data which can be analyzed to give you a better picture of how successful you have been.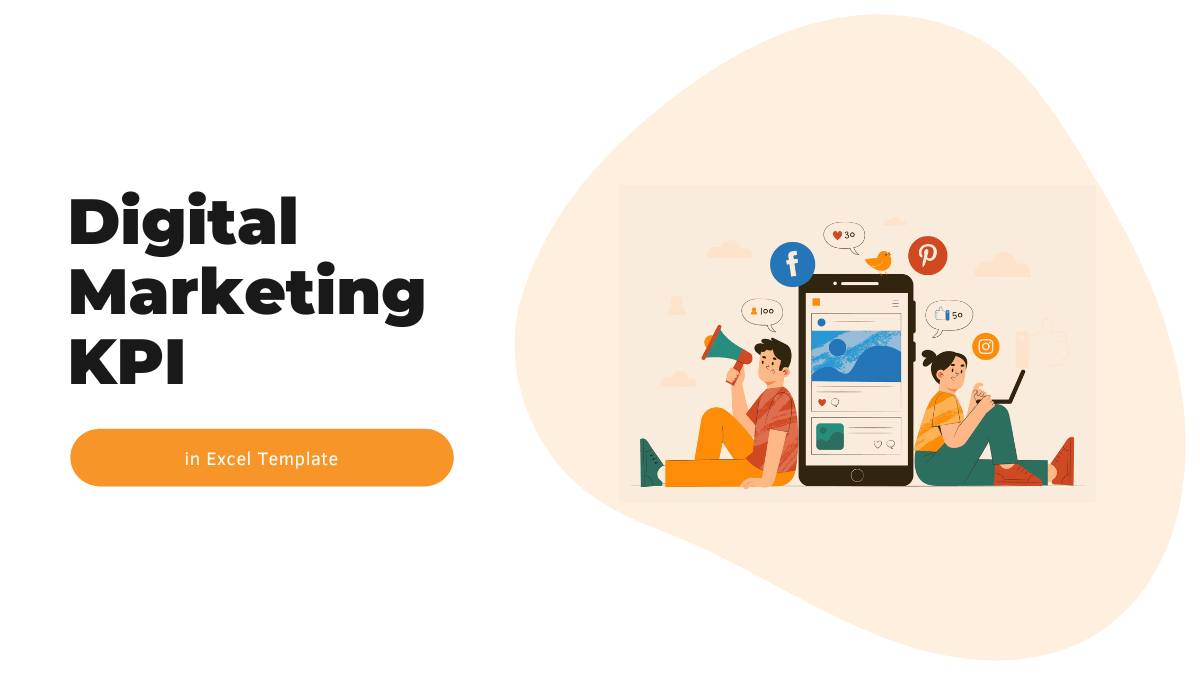 How Do You Select the Right Digital Marketing KPIs To Follow?
To emphasize, with so much information out there regarding digital marketing activities, it's hard to choose the right measures. First of all, you have your personal or client requirements, or you might have a proposed number from your research. Moreover, inside the template, you'll find 38 most used performance indicators for digital marketing.
These have been categorized into five main groups consisting of the following:
Lead Generation
Website & Traffic Metrics
SEO Optimization
Paid Advertising
Social Media Tracking
The Template also allows you to add, organize and track your own unique KPI parameters.

Basically, this template consists of two sections: inputs and outputs. Current Year Actuals, Targets, and Previous Year Actuals are all available in Metric Settings. In the Output parts, also there is a Monthly Dashboard and Trends.
Getting Started in Creating Your Digital Marketing KPI Dashboard
Once you have chosen your particular metrics, you will then be asked to enter your target goals and a current figure for you and or your team. Comparison of your previous, actual, and future data is at your fingertips with the dashboard trending charts showing you in an instant how you are progressing. This super cool template offers much more:
Firstly, the descriptions of Digital Marketing and its Key Performance Indicators
Also, Trend Charting
Purposeful Comparison of both Past and Actual Target Values
Lastly, 30-day & Running Cumulative Breakdowns
Metrics of Digital Marketing Kpi Dashboard Excel Template
Firstly, we've included some sample data for you in this section; of course, you can change/remove these data and add your own. Also, if you need more rows, go ahead and add as many as you need.

Note: Because this template covers 12 months from the start date, enter it in the data set.

Monthly Analysis
This section allows you to track each KPI's monthly and cumulative performance. Begin by selecting a month from the dropdown menu. Also, the template will compare your current year's data to last year's data and display the results in green, yellow, and red.

KPI Analysis
This sheet allows you to compare monthly data with an overall analysis. There is also a Bar Chart that displays the Overall Analysis per Month. This section assists you in better analyzing your KPIs.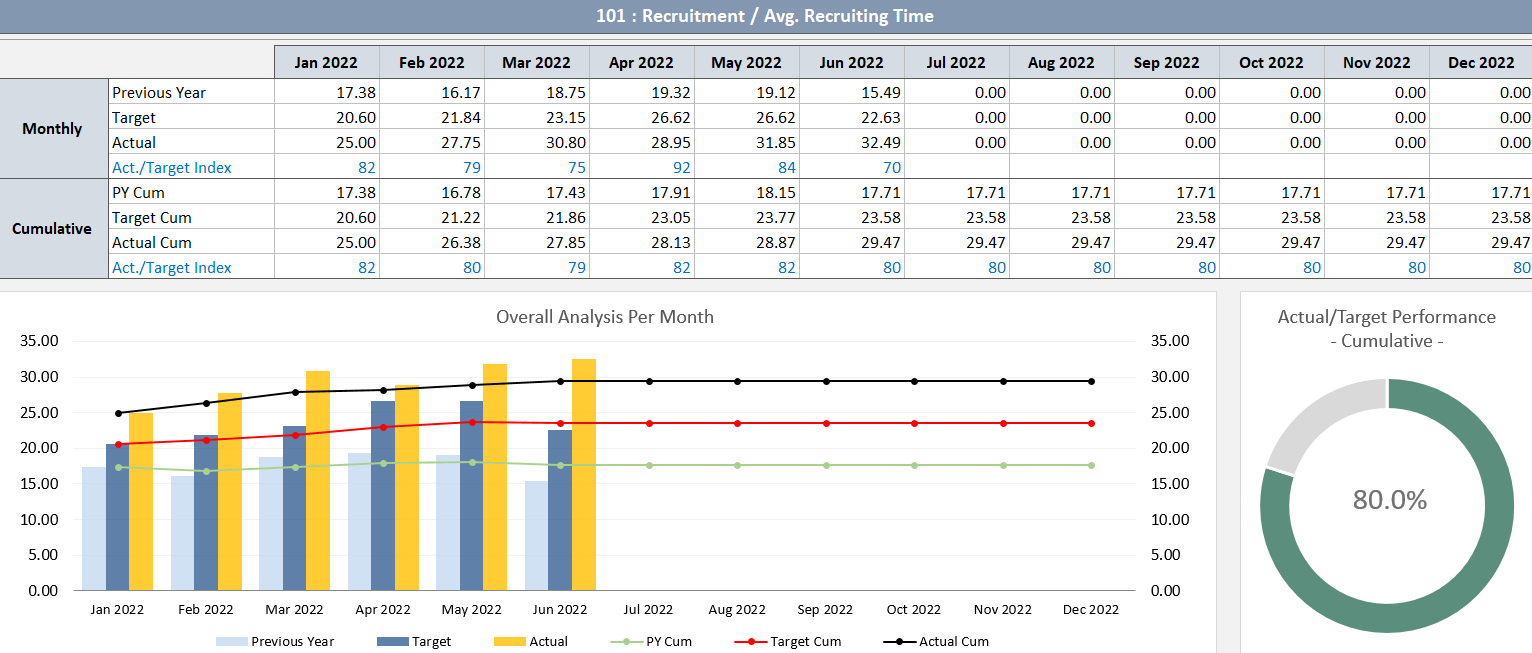 In summary, this purpose-built KPI Dashboard Template for digital marketing offers you a fantastic way to monitor your critical fast-paced data as well as make the essential on-track comparisons for past, current, and goal-related targets.
Features Summary
Monthly & Collective Analysis
Connections Between Past Year and Present Target Figures
Dashboard Summary with Interactive Charts
Easy to Use Design and Presentation Facilities
Simple Instructions Inside Each Sheet
Works with Excel 2007 Onwards
Runs on both Mac & Windows
No installation needed. Ready to use
Print Friendly
White Label
Does not include any VBA macros
FREQUENTLY ASKED QUESTIONS
USER REVIEWS & COMMENTS
Only verified users who have downloaded and used the template may leave a review.
RELATED TEMPLATES
Related products
Forbes Global 2000 Excel List

Rated 4.82 out of 5

$

0.00 –

$

39.95

Forbes Global 2000 official rankings. Top global companies list. Sales, profits, assets & market value info. Fully printable & sortable. Available in Excel.