Call Center KPI Dashboard Excel Template
Excel KPI spreadsheet for call centers. Track your key metrics with yearly and target-based comparisons. Printable dashboard with trend charts.
TEMPLATE DESCRIPTION
Do you manage a Call Center? If so, you will be aware of the great need to set goals and targets for your operators and agents. Thus, this Call Center KPI Dashboard Excel Template is a purpose-built system created to support you in collecting the necessary data for your success and customer satisfaction.
Generally, our readymade Excel Template supports you in following your key measures and enables you to present your results in a simple, professional way.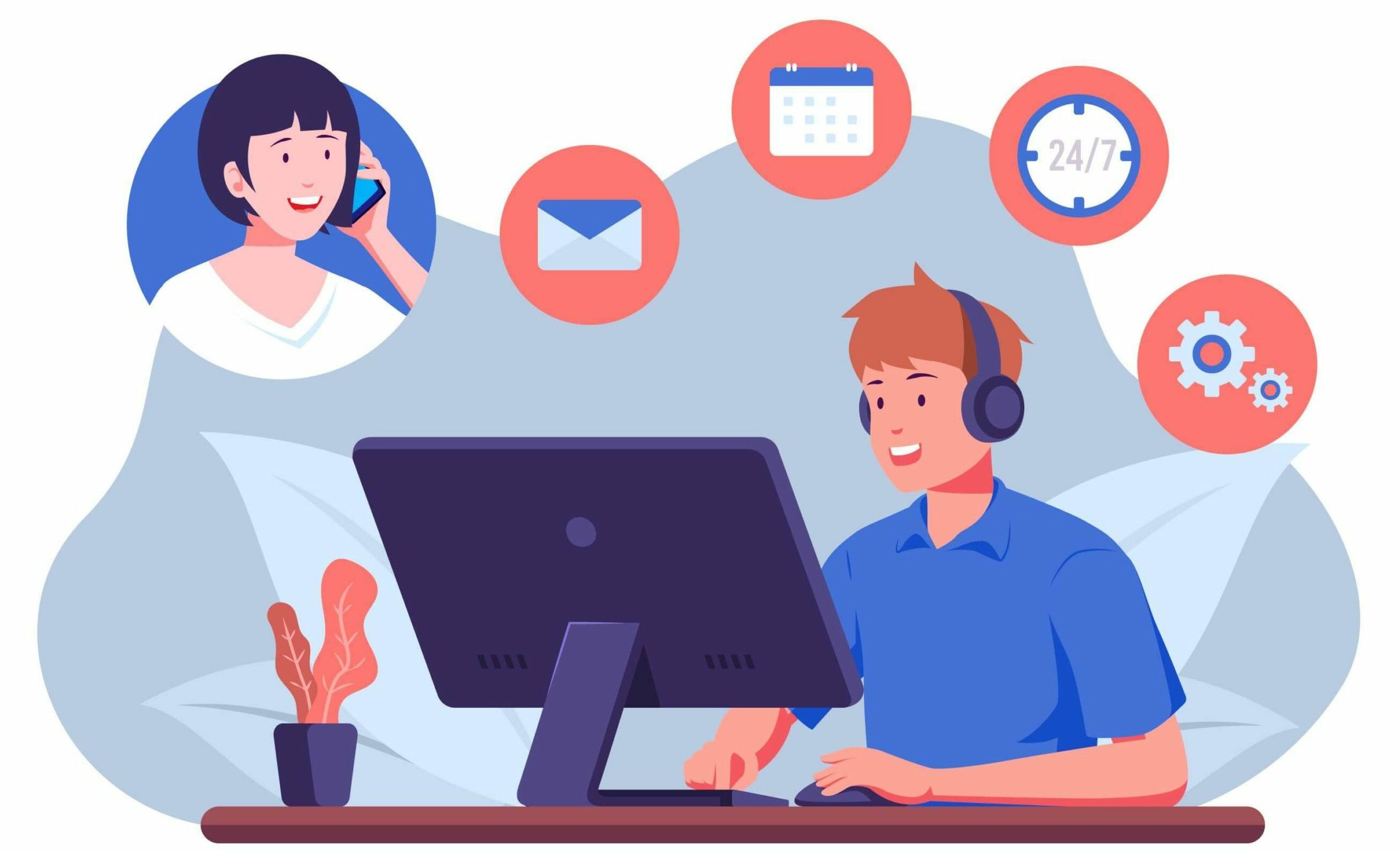 CRM KPI dashboards are designed to track and measure your organization's business and sales processes in order to improve them.
The Question is – Which KPIs Should A Manager Follow?
Above all, as a qualified person in your job or business, you will understand the essential requirement to fulfill your role. However, our Template design has already taken away all the hard work and collated 20 of the most used Call Centre KPIs, such as:
Average Speed of Answer (ASA)
First Contact Resolution Rate (FCR)
Number of Holds per Call
And many more…
So, we have grouped them under three main categories as Customer Satisfaction, Operational Efficiency, and Business Value. You also have the option to add, create, and track your own unique KPIs to the template.
Creating A Successful Call Centre KPI Dashboard is Easy
Once you have your metrics entered you can then add the goals you want to establish for your team. So, from here you can identify the differences between previous years and your current targets. Furthermore, the Template will offer you an insight into trends with data in the form of interactive charts. The Template gives you the following:
Call Centre Key Performance Indicators Description
Charts Showing Trends
Year on Year to Target Comparisons
Monthly & Collective Analysis
Therefore, using this Template is a great way to measure your results and achieve success within your company.
Call Center KPI Dashboard Excel Template Sections:
Basically, this template is divided into two sections: inputs and outputs. Input cosists of: Metric Settings, Current Year Actuals, Current Year Targets, Previous Year Actuals.
The Output section includes: a monthly dashboard, trends, and charts to help in analysis.
KPI Metrics for Call Centers:
Firstly, this sheet contains some predefined answers in columns that you can add, change, or delete.
You can also select KPI Group, KPI Criteria, Unit, Lower is Better or Not, and Cumulative Calculation Method from the DropDown menu.

Additionally, if you have any notes or descriptions for your KPIs, include them in the KPI Description column.
Monthly Summary
Secondly, in this section, first select the month for which you want to view the analytics. The template will then dynamically display the Monthly and Cumulative Analysis.

Additionally, Actual VS. Previous Index and Actual VS. The Target Index is visible in three different colors. Green indicates that you met the target, Yellow indicates that you met 80% of it, and Red indicates that you fell short of the target.
Charts for KPI Analysis
Finally, this section will help you track your KPIs' monthly and cumulative performance. The results are displayed in a Bar Graph and a Doughnut Chart.
Call Center KPI Dashboard Excel Template Features:
Monthly and Cumulative analysis
Comparison with Past Year and Target values
Summary dashboard supported with interactive charts
Easy to use and nice design to be used in presentations
Clear on-sheet instructions
Compatible with Excel 2007 and later versions
Works both on Windows and Mac
No installation needed, ready-to-use
Full Print ready
White Label
Does not include any VBA macros
FREQUENTLY ASKED QUESTIONS