Price List Excel Template
Ready-to-use Price List Template for your products and services. Easily customize it according to your small business needs. All in Excel. Ready-To-Print.
TEMPLATE DESCRIPTION
We have designed this Excel Price List Template considering your small business needs. You can easily download and start to use it as-is directly in Excel product price list format. By the way, you can easily save it as a PDF and print it.
Price List consists of products or services prices, offered by sellers/vendors. Before purchasing an item, every customer wants to see the amount of money to pay for. Accordingly, product price list templates help clients by simplifying the decision-making process before any purchase.
Price List Template Features
Above all, the template is constructed with 3 parts:

The cover part is the part you could get a cover you would like to demonstrate for your customers.
On the Database, part input your own data type in the product number and product name and other descriptive properties which you would like to show.
Price List shows you the products you would like to see.
Now, let's dive into each of them:
Cover
This part is optional but you may customize this cover by changing the date, logo, the company products, category, name, and website to prepare a nice cover for your price book.
Database
Basically, this section is a kind of Excel Price List Database. Just input your products or services in the database table and write down the product codes which you want to appear on your list. Once you finish typing down, later this will help you to categorize and list these products and/or services on the "Price List" part. You can include up to 1000 products in the database.

Do not leave any blank rows in your database.
Product Price List
Once you change the Database with your raw data your products and/or services will be set to appear here.

You can put down the properties of all the products that you want to show by selecting the product number from the dropdown button in any cell from the "Product No" column. The discounted price that is found on the right side of the price list is automatically calculated based on the discount rate that you determine.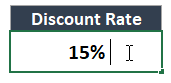 Price List template also has a printable cover and a professional design which you can send to your clients by exporting to PDF.
Using a Price List
For the vendor side, the price list has numerous advantages as well. First of all, it looks much more professional. Also, you keep your product/service items and their prices, in an organized way.
Moreover, you might get bored with questions related to the prices of your products or services. Instead of answering each price-related question one by one, you can offer a price list and you can get rid of these questions.
On the other hand, it is also more convenient for your customers, as they see the product and its price and make an appropriate purchase decision.
Printable Product Price List Template Features Summary:
Create Price List Database in Excel
Discount rate feature
Slick design
3 spec areas
No installation needed, ready-to-use
Informational notes included, print-ready
Includes customizable cover
Works both on Mac and Windows
Compatible with Excel 2010 and later versions
Does not include any VBA code or macros
FREQUENTLY ASKED QUESTIONS