Employee Performance Evaluation Process: Painless and Productive Performance Reviews
Updated on November 10, 2022
The performance of employees determines every company's success. Therefore, this blog post analyzes the performance evaluation process in detail. If you want to learn what performance evaluation exactly is, why it is so important for every business, what are the benefits of it, you came to the right place.
In the last chapter, you can look at the templates which you can easily conduct your performance evaluation in as it is designed for HR professionals.

What Is Performance Evaluation?
The Definition
Performance evaluation might be considered as a hard and complicated process which can sometimes be uncomfortable for both the employees and employers.
However, it is not!
The Effect of Performance Evaluation
Performance evaluation is a very important tool for companies to utilize. Also, it does not need to be complicated. It is only needed to be thoroughly and honestly researched, conducted and evaluated.
It should not be an option for the company to do or not to do, it should be a requirement for every business in order to learn from their mistakes and weaknesses and eliminate them.
Thus, performance evaluation provides valuable insights to both the employees and their employers.

Employee and Employer
Performance evaluation create a basis for providing useful feedback, recognizing the talent and the achievements of the individuals, setting high-quality performance goals and planning the company's future while making the necessary changes.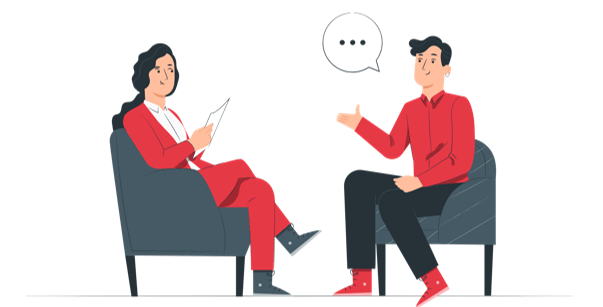 It can also create honest conversations and raise topics on how the performance of the employees (and hence the company) can be improved.
These discussions and conversations about the performance of the individuals and the company, in general, can help in avoiding serious problems.
Recommended Reading: Job Interview Questions for Managers
Tracking Employee's Performances
Great performances from your employees improve your business.
At the same time, if an employee's performance is not at the same quality level as the others, it can hurt your business as well. Performance evaluation helps to ensure the company's expectations of the employees' performances.
It is a great approach to realize the negative points of an employee and take action and create a plan on it. On the other hand, it can give you numbers, metrics and data that shows you how your employees are doing at work.
A Systemic Process
Making the performance evaluation process in a systematic way is essential. This evaluation can be an annual or biannual action the company takes.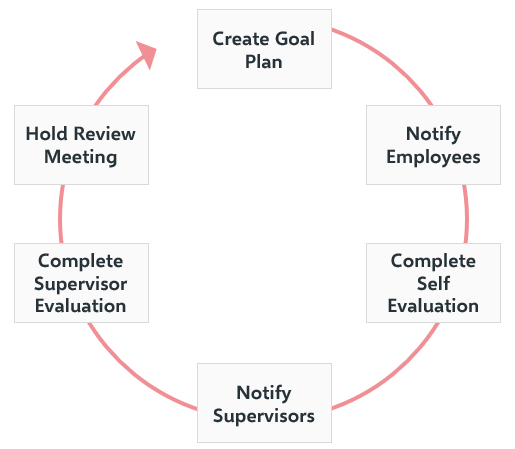 The systematic results of these evaluations are going to help you not only better your company but also aid you to improve your company through the future.
Why Performance Evaluation Is Important For Your Company?
In this chapter, you'll find the very important reasons why you should conduct performance analysis in your company.
You can also look at the benefits which this analysis can bring to your company and make the 'business' process a little bit easier for you, your team and your company.
Besides your employees performance evaluation, conducting a GAP Analysis to improve your business performance is essential step for your company. 
Check this guide to learn more about GAP Analysis and suitable tools.

Quality of Performances
By thoroughly examining and analyzing the performances of all the employees, you are going to clearly see the strengths and weaknesses of your employees.

Performance evaluations are going to let you see how your employees are taking part in establishing and achieving the company's goals and vision. Also, it can be clearly seen if they match the qualifications of their job position as the other employees.
If, for example, there are multiple candidates for a promotion, through detailed performance evaluation you can make your choice for this greater responsibility easier than before.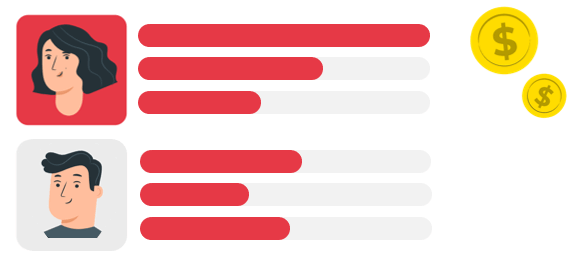 With these evaluations, the individual assessments of the employees' 'rights and wrongs' are going to be visible in front of you.
Training Needs and the Development Process
The training needs and development processes of the employees are also major reasons which demonstrate performance evaluation are important.
After evaluating the strengths and weaknesses of the employees, you can establish the type of training the employees need.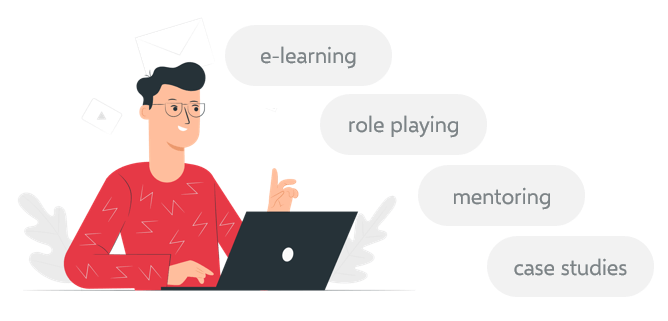 The results of this process help to create and plan new training and development programs. The employer can also turn to workshops in order to train employees which are already in the company or help recruit new additions. Keep in mind, every company needs competent and successful employees to succeed.
That's why performance evaluation is necessary in order to ensure the stable growth and success of the business.
Self-Awareness of the Employees
The employees of your company might not know what they are doing wrong or how are they doing their job wrong. The pressure of work and the continuing development might not allow you to give constant feedback to your employees.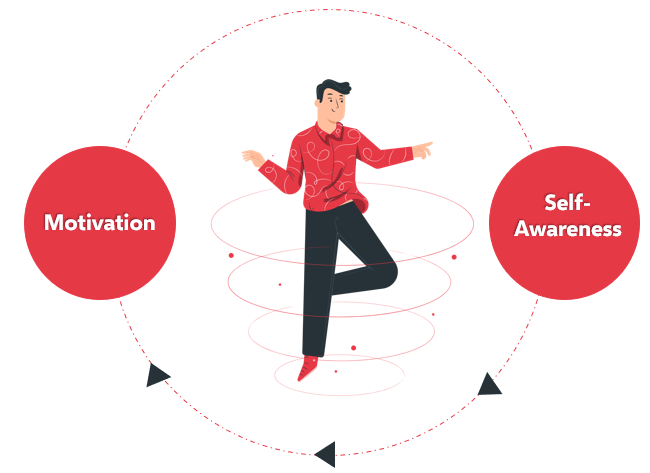 However, with the performance evaluation, you could see how your employees are doing and give them the desired feedback.
Recommended Reading: How to Prioritize Your Tasks to Increase Productivity?
Recognition and Positive Feedback
By conducting performance evaluation, you would be adjusting the company's compensation structure and financial analysis as well.
The results of the performance evaluation can affect the employee's wage or salary based on the employer's observations and assessments. It is also an opportunity for employers to recognize their employees' hard work and dedication to their job.
Other than wage or salary increases, performance evaluation is also utilized for highly competent employees to receive new assignments, bigger responsibilities and promotions to bigger positions.
Employee Weaknesses
The employer can realize which employees are not performing well enough to meet the standards or which employees are not working as hard as their other colleagues.
In order to make this process easier for HR professionals, we have designed a tool called Employee Review Template for Microsoft Excel. You can easily rate the performances of your employees, compare them and look at the big picture.
Other Excel templates in regards to performance evaluation and designed specifically for HR professionals will come later in this blog post.
How to Evaluate the Performance of Your Team?
The performance evaluation process is often overlooked. The reason for that is the notion which successful companies or successful projects do not need an assessment process after the project is completed. This notion is completely false.
Of course, the last thing a team or an employer wants to do after success is to go back and analyze every detail about the process and individuals who achieved it. However, the process is necessary for companies to ensure the success of their business moving forward.
In this chapter, you can follow a few steps on how to properly evaluate the performance of your team. Also, information about scoring system examples, questions to ask your employees and also some tips are provided as well.
Goals and Outcomes
Before the performance evaluation takes place, you should consider your goals established before you have started the project. By checking the goal of the project, you can easily compare it to the outcome of the project. The questions to ask in this step is:
Answering these questions will inform you about the specifications of the project and will be useful to establish realistic goals in your future projects.
When setting a goal, do not forget to check this SMART Goals Template to easily write down your strong and weak sides.
Observe and Interview the Employees
The observation of your employees should be done without disturbing them on the job and if possible, without them realizing it.
Because if an employee is aware of their employer observing and taking notes of their performance, they could be acting differently and presenting themselves as someone which they are not.
Additionally, evaluation interviews should be done both with groups of employees and then later, individually. Since not all employees might feel comfortable answering questions in a group setting. Some employees might drawback their thoughts and their potential concerns about other employees.
In the interview, you can ask both formal and serious questions and informal and relaxing ones as well. By doing so, you can try to discover the employee's true feelings and thoughts.
Because you would be measuring and assessing their performances in a different number of aspects:
Leadership
Project management
Compatibility with the company's values
Career goals
Problem-solving ability
Technical, communication and soft skills
You can look at the questions we provided below and use them in your interviews as well: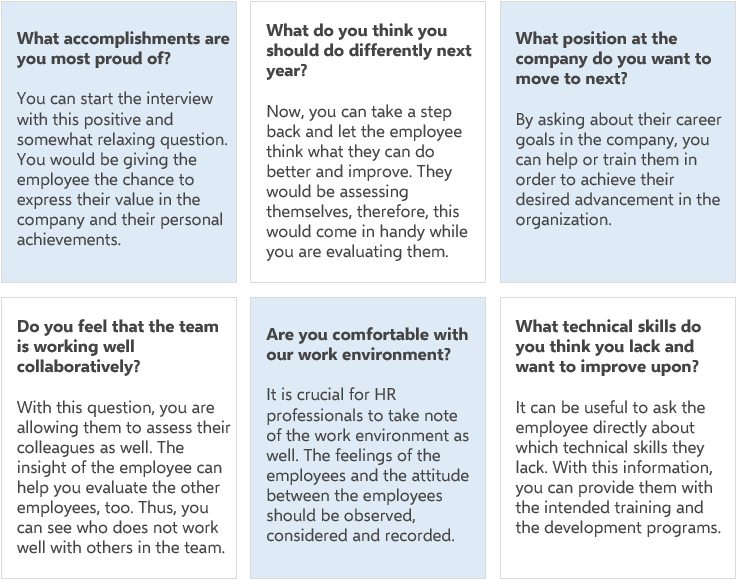 Review Your Interviews
After the interviews are done, it is time for you to examine and analyze them. Some failures and shortcomings of the employees can be hard to realize if the answers and observations from the interviews are not analyzed properly.
Your review can include the deadlines which were missed, the employees' quality of work and their technical and soft skill levels.
While evaluating your employees, a scoring system would be useful for you to differentiate every employee's performance.
Employee Review Template for Excel provides you with its own scoring system. The scoring system consists of 'poor, unsatisfactory, satisfactory, good, excellent'.
In order to make this review process as easy as possible, you can utilize the benefits of an evaluation form as well.
These forms should include basic information regarding both the employee who is reviewed and you (the supervisor) who is the reviewer.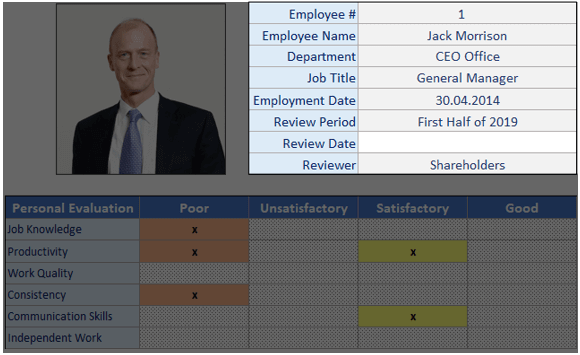 In the Employee Review Template these columns are provided for you to fill in:
Name of the Employee
Department / Team
Job Title
Employment Date
Review Period
Reviewing Manager
The data you can provide is not limited to these columns. Employee ID, employee number or/and a description of the employee's detailed performance can be added and written as well.
If you need an online tool to track your staff performance, then you can use our Employee Evaluation Google Sheets template. With printable HR dashboard and individual review forms, this template will let you make an overall analysis on your team performance.
Excel Templates for HR Professionals
You might be thinking 'this performance evaluation process is very hard to accomplish'. However, it does not have to be hard, if you are using the right tools!
Thus, in this chapter, ready-to-use Excel templates specifically designed for the needs of HR professionals are provided.
Recruitment Tracker Excel Template
Recruitment Tracker Excel Template aims to help small and medium-sized businesses in their recruitment process.
Finding, examining and hiring someone new to your company can be complicated because the importance of an addition to the team and the time you are spending to accomplish this process is crucial.

You save time during the recruitment process while you keep your records and analyze the important data you need for hiring someone.
Its innovative reporting system includes the 'selection phase', your 'decision' on the person you are interviewing for the job and also on-sheet instructions as well.
Its professional design makes it easy for you to carry out presentations in HR Departments. While being compatible with both Mac and Windows devices, it also does not require you to install anything.
Monthly Employee Timesheet
You hired new personnel and now you want to track their work hours. Following every employee's payments, the number of hours they worked and recording all these dates are now much easier with Monthly Employee Timesheet.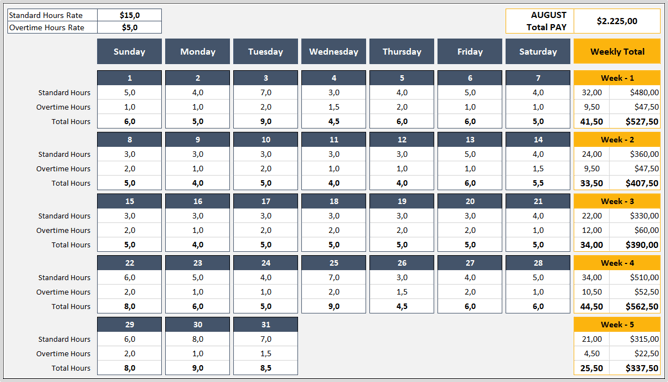 Not only you can fill in the information with the easy-to-use navigation for each of the months but also you can use the full calendar for any year you want.
Download it and your timesheet worries for your employees are solved!
HR KPI Dashboard
HR KPI Dashboard is an analytic tool for identifying the areas of your business where employees' performances do not meet the requirements.
You can get the monthly and cumulative analysis of your HR metrics and turn back to past years and compare your data and results.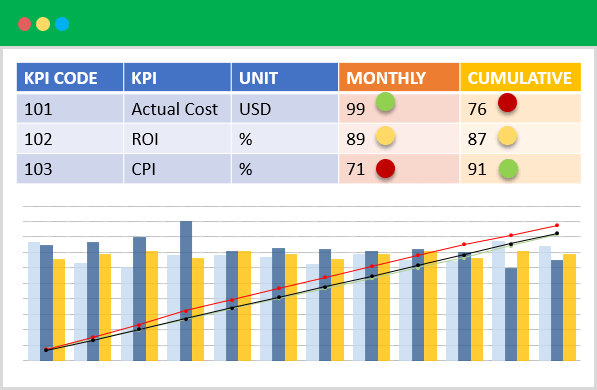 You can even set targets and goals for the rest of the year or for the years to come. With its summary dashboard supported with interactive charts and straightforward on-sheet instructions, you are not going to worry about the presentations.
Task Lists
Ready-to-use templates are also very helpful to track your team's tasks in one place. You can download Someka's Team To Do List Excel Template, or for an online solution you can try Employee Task List Google Sheets Template.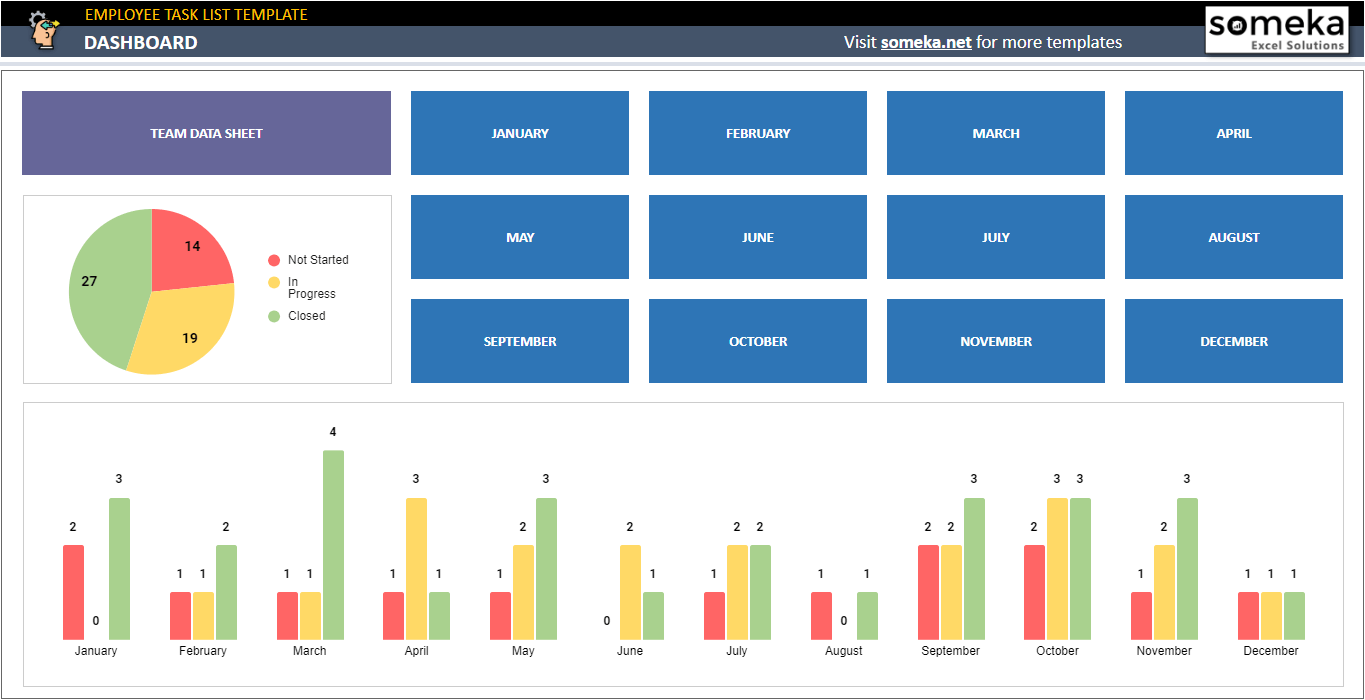 Employee Database Google Sheets Template
Someka's Employee Database Google Sheets Template is an all-in-one tool to keep your HR data. Besides having a long list, you will also have amazin analyzing tools.
Summary:
A few basic and short tips can make your performance evaluation process easy and successful. Always try to observe your employees and the work they do, even if you are not in the evaluation period. Also, in the interviews, give some time and space for your employees as well. Let them voice their issues and concerns.
Most importantly, the success and the failure of your company relies on the performance of your employees. Employees can be seen only as a part of your business; however, your employees are your business. It is always important to review and evaluate their performances because they represent the company… they are the company.
Related Readings:
Tips for Building an Employment Application Form that Will Make Recruiting Easier