Sales Dashboard Excel Template
Interactive Sales Dashboard Template in Excel. Great tool for sales management. Features a dashboard with profitability, sales analysis and charts.
TEMPLATE DESCRIPTION
Sales dashboards are one of the most popular sales data visualization tools for daily business. With a sales dashboard, you can see the big picture of your performance, and observe what's happening in your market. Because your business may become a blind spot and analyzing sales is always crucial. Someka offers this Sales Dashboard Excel Template in order to automatize your sales analysis and reporting process.
Sales Dashboard Excel Template
Firstly, all you should do is as follows:

– Paste your invoice/sales data into the template
– Define your customers and products/services
– Put the pricing and costs (COGS) for your products
That is to say, sales Dashboard Template eliminates recurring steps of making a sales analysis via automating them.
Product & Customer Data
Here you can put your customers and the products your company has. Accordingly, reports will provide better analytics by comparing your products and the customers according to the data you type in this section.

Sales Data
Input your Sales Invoice records in this table. After that, customer and Product Codes, the number of quantities sold, and sales amounts are essential information for the reporting parts on the Dashboard.

Dashboard
Finally, Dashboard will provide a clearer view of sales analysis, and graphics are fed by Pivot tables so that you can change your preferences. Therefore, with a few clicks, you can change the layout and structure of charts according to your own needs.
You also can change the customer profitability to product profitability or monthly trend to yearly trend. Moreover, navigation buttons are added all over the template which makes it easier to switch between the different sections.
As a result, you will get automatically:
Monthly Sales Trend Reports
Distribution Report
Profitability Reports
Besides that, you can select any chart or report and then click on the refresh button to refresh your pivot tables.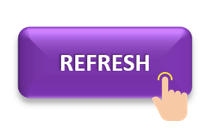 Sales Dashboard Template Features:
Professional Sales Management Excel Template
Sales Tracking Dashboard with Pivot Tables and Charts
Several report layouts enable detailed analysis
Customer, Product/Service, and Region details
Profitability analysis, sales trends, distribution charts, and much more!
Full Print Ready
Informational notes included
No installationn is needed, also ready-to-use
Works both on Mac and Windows
Compatible with Excel 2013 and later versions
Includes VBA code and macros
FREQUENTLY ASKED QUESTIONS