Turkey Geographic Heat Map Generator
Unique Excel Template to create Turkey Heat Map. Just put your data and your printable density map will be generated automatically.
TEMPLATE DESCRIPTION
Heat maps are a great way to visualize your data sets. You can use geo heat maps on your presentations, reports, and analysis to make it easier to understand the data distribution on maps. For example, Turkey Heat Map of cities by population would look like this: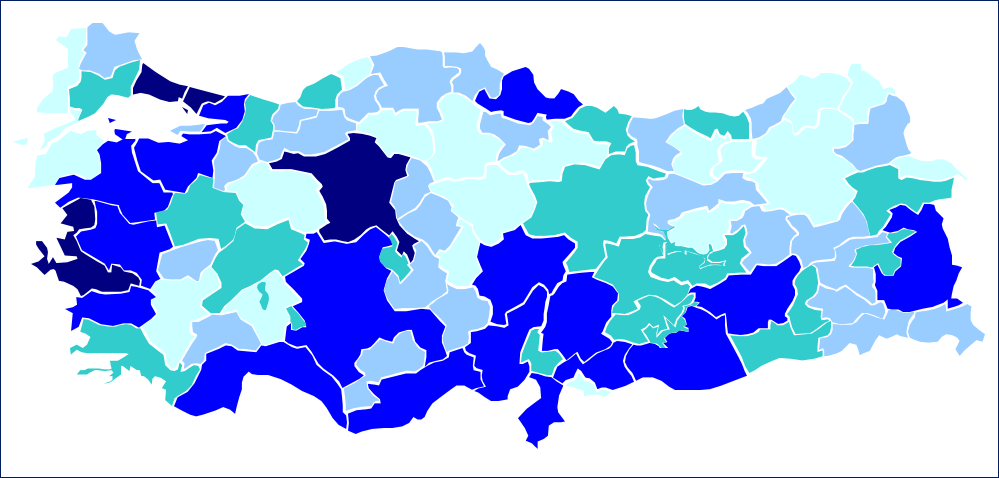 However, preparing a geographic heat map is not as easy as it sounds. We have prepared Turkey Cities Heat Map Generator to make the preparation process much smoother and faster.
PREPARE YOUR HEAT MAP IN 3 STEPS:
1) Put your data according to the cities
2) Define your color limits
3) Choose a color palette
Now you can create a Turkey Heat Map in a few minutes!
Above all, on-sheet instructions will guide you about the usage of the template:

Since it's print-ready, you can easily print it. In addition, you can easily export it to PDF if you like.
To clarify, you can pick one of 5 different color set options or change the colors as you wish: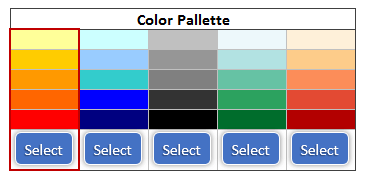 Finally, we would like to remind you of other continent and country heat map generators which are available at:
Someka Heat Maps Collection
Turkey Heat Map Generator Features Summary:
Fully editable Turkey Cities map with also 81 cities
Easy to use and nice density map
5 Premade color sets to choose from (you can even modify as you wish)
Export to PDF feature
Clear on sheet instructions (with turn on/off function)
Print Ready
No installation needed, ready-to-use
Works both on Mac and Windows
Compatible with Excel 2007 and later versions
Includes VBA codes and macros
FREQUENTLY ASKED QUESTIONS