5S Audit Scorecard Google Sheets Template
5S Scorecard audit tool in Google Sheets. Evaluate your workplaces with 5S checklist. Auto radar chart generator included. Access from all devices.
TEMPLATE DESCRIPTION
If you want to boost efficiency in your small business, then 5S Audit Scorecard Google Sheets Template could be just what you need.
The straightforward evaluation system and chart-based scorecard are easily adaptable to a variety of manufacturing or workplaces. A 5S scorecard's components will be useful for evaluating and improving workspaces and routines in both large and small businesses.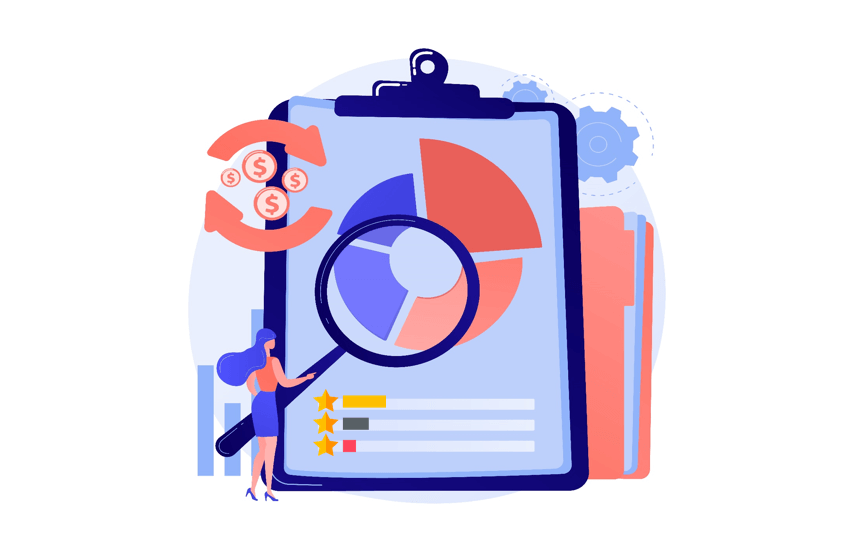 What are the purposes of the 5S Audit Template?

Determine areas for improvement
Separate processes into the 5S Audits
Give each 5S component a score
Processes on the job are well organized and managed
5S Audit Scorecard Google Sheets Template Features:
Basically, this 5S audit is divided into three sections:
Dashboard
Settings
Navigations
Let's go through each of these sections one at a time.
Dashboard:
Firstly, this section contains 12 structured forms that are ready for a 5S audit. So, to use the Dashboard section properly, click on "Go To" on the template's left side. Besides, this section contains each "Audit Form" for each "Audit Area".
In general, there are some predefined questions in each "5S Area Audit" that you must fill in the blanks and score for each result.
Secondly, you can view the "Total Score" and "Final Results" of your Audits. Additionally, you can customize and filter the Audit form by using the dropdown menus for Audit Area, Using Monthly or Quarterly Filter, and selecting the 5S Auditor and Leader.
Finally, there are some charts and bars that change based on your answers and scoring results.

To clarify, if you need to add more questions to the Audit Form, simply click on the "+" sign on the left side. However, each section can hold up to 25 sections in the 5s audit scorecard Google Sheets template.
Settings:
It is very simple to change and customize the template. Add or change the auditors, and create a new Area/Work space in this section as well.
Important
: Please do not forget to add the evaluation score. If any of your evaluations do not have a score, they will be marked as not applicable,
 even though the name suggests otherwise. So, if you want to evaluate the result, you must assign it a score.
Attachments and Comments:
Also, you may need to include a photo or comments with each Audit. Don't worry, in addition, we've included an attachment sheet in this 5S Audit Scorecard Google Sheets Template.
Simply enter a comment, a picture, or any documentation in this section and select which Audit form you want it saved for.

Above all, this section is extremely useful for visually comparing earlier and later Audits.
Meanwhile, all you need is an internet connection and a Google account to get started. And everything will be in sync!
5S Audit Scorecard Google Sheets Template Features Summary:
Online Google Sheets template for 5S Audit

Professional dashboard with auto-generated bars and charts.

Individual sheets for each Audit Form

Optional settings

Dropdown menus and filters to compare results

Informational notes included

No installation is needed, ready to use

Works on any operating system

Suitable for any device including mobile, tablet, desktop
FREQUENTLY ASKED QUESTIONS