FMEA Google Sheets Template
FMEA action template in Google Sheets. Evaluate possible failures in workplace in dynamic dashboard. Ready-to-use tool with access from all devices.
TEMPLATE DESCRIPTION
FMEA Google Sheets Template analyzes failure modes and their effects and prevents them before they occur. Then, you can use FMEA Template to document and organize your analysis.
Also, it is possible to evaluate processes for failure potential and correct them proactively, rather than reacting to adverse events when they occur.
What is the primary advantage of the FMEA template?
FMEA (Failure Mode and Effect Analysis) is particularly useful when evaluating and assessing new processes and changes to existing processes before they are implemented.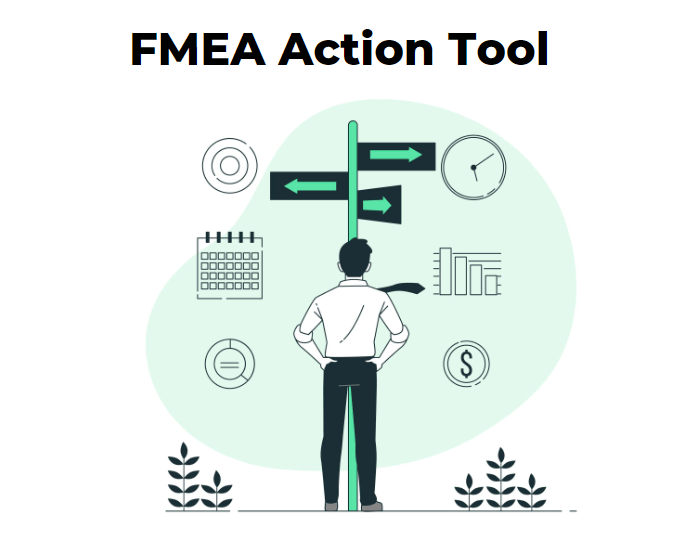 FMEA Google Sheets Template Sections
Mainly, this template has four major sections that will help you visualize your analysis. Let's explore these sections:
Settings
FMEA
Action List
Dashboard
1. Settings of FMEA Template
The first thing you need to do is enter the Process Names and Action Owner Names. Furthermore, you have the option of changing the interval between the RPNs (Risk Priority Numbers).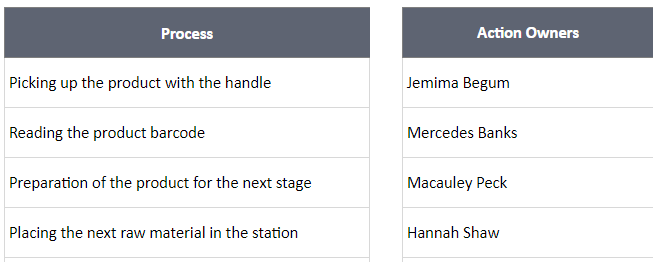 Then, adding explanations about your product processes to this Google Sheets Template will allow you to choose the action owners on other sheets of the template. To clarify, there is a range for RPN, and in order to see the status of the RPNs in color range in the FMEA sheet, you can use the key phrases High, Medium, or Low.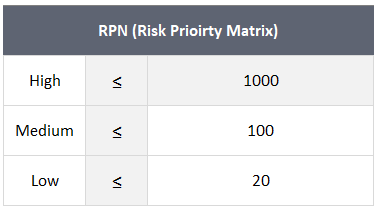 2. FMEA
Secondly, select the process and fill out the remaining columns from left to right.

Severity, Occurrence, and Detection drop-down lists allow choice of the correct number, which is automatically calculated and displayed in Before and After tables.

3. Action List
The third advantage of FMEA Google Sheets Template, is that as soon as you fill out Process, Mode, Effect, and Cause, the drop-down menu adjusts itself according to the left side of the input.

Lastly, you can write down an action for the failure. Furthermore, the CML (Counter Measure Level) indicates the power of a particular action, and the Owner can also be assigned. Then, after filling out Start, Due Date, and Finish, the Status will appear automatically.
The status feature: How does it work?
Choose "" for the start or completion status of your action in the right table, and if it is empty, it means "Not Started Yet". If today's date is later than the due date and the finish date is not filled out with a check, the status will be overdue.
4. Dashboard of FMEA Google Sheets Template
Finally, by clicking the top of the page, you can change the filters to see FMEA analysis in visual format. In this template, you have access to a Dynamic Dashboard. It is interesting to note that you can see the following: Top 10 owners with actions, FMEA Summary, RPN Reduction Ratio, RPN change, Action Status, and finally Action Vs CML.
By presenting you with a variety of charts and bars on this dashboard, you will be able to reduce the failure rate as much as possible in your processes.
FMEA Google Sheets Template Features Summary:
FMEA risk analysis model in Google Sheets
Dynamic Dashboard with bar and chart
Automatically calculate RPNs in the FMEA sheet
Informational notes included
Ready-to-use template
Works on any operating system
Suitable for any device including mobile, tablet, desktop
FREQUENTLY ASKED QUESTIONS