Customer Database Google Sheets Template
Client follow-up template in Google Sheets. Track & analyze your customer data with dynamic filters and interactive dashboard. Access from all devices.
TEMPLATE DESCRIPTION
Do you collect your client info? Do you need an all-in-one tool to track your customer data for a better CRM? Then, this Customer Database Google Sheets Template is here to help your business!
Managing clients will be so easy with Someka's customer data template. Moreover, dynamic chart analysis will give you an overall picture of your data.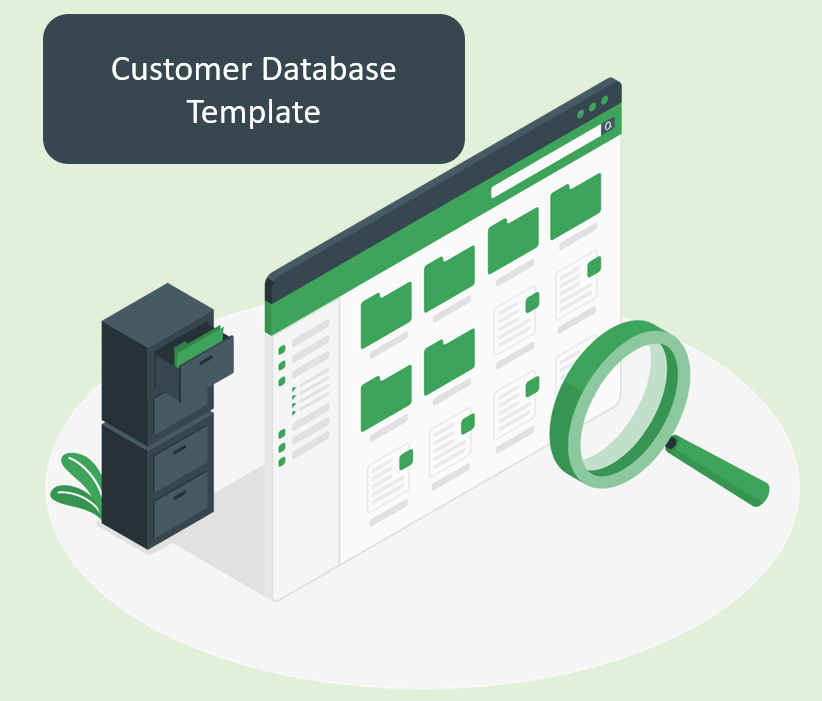 This tool includes not only predefined metrics but also flexible area for you to customize easily. In addition, you will be able to analyze your data using the Chart Dashboard which shows all the columns in this template.
What are the uses of the customer database Google Sheets template?
Create brand affinity and develop customer loyalty
Inform customers about product updates, and services
Keep in touch with customers
Provide better customer service
Customer Database Google Sheets Template Features:
Basically, the template is made up of 3 major parts: Input Table, Settings & Output Sections.
To clarify, the output sections includes:
Customer Output List
Customer Form
Chart Analysis
1. Input Table
This section consists of 5 different parts: Basic Information, Contact, Location, company size, employees, and others. Moreover, you can insert or delete existing columns. Please remember that you can add up to 50 columns.

2. Settings:
As soon as you manually change your format in the input database, the format will follow in the output. For example, if you format a number in one column using one decimal number, it will display that way in other sections as well.
Firstly, to complete the settings definition, you must list the dropdown select options you want to appear in the columns of the data input table in this customer database Google Sheets template.

It has been mentioned previously that 50 columns are the maximum allowed. The ones after the 50th column will not be reflected in the other sections. You can also see it on the heading with the name of "Error Check"

Output List:
Secondly, you can select up to ten different columns can for the output list. To add a new column, simply click the empty column to the right. In the customer database Google Sheets template, you will find filtering options on the left side of the customer list.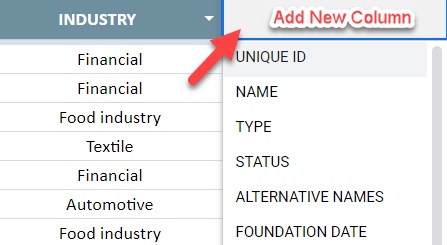 The template will automatically update the customer list as you select customers. The first step is to pick a filter name and filter property from the dropdown list. You can also fill in the desired condition manually, but keep in mind these dropdowns are only suggestions.
Info: There will be a warning that you need to update filters or columns if you change input column names.
Customer Form:
Thirdly, in this section, you can customize a customer form based on the headings and details you wish to display for each customer. In order to filter the details, simply select the customer ID, and then select the fields you wish to see on the form from the dropdown lists.
Creating a completely editable and unique form for your customers is as easy as this with this customer database Google Sheets template!

In addition, if the default columns are too wide or too short, you can change their height or width by creating a custom form.
3. Chart Analysis Dashboard:
You can analyze client data interactively in the Chart Analysis section of customer database Google Sheets template. The section contains six different analysis charts.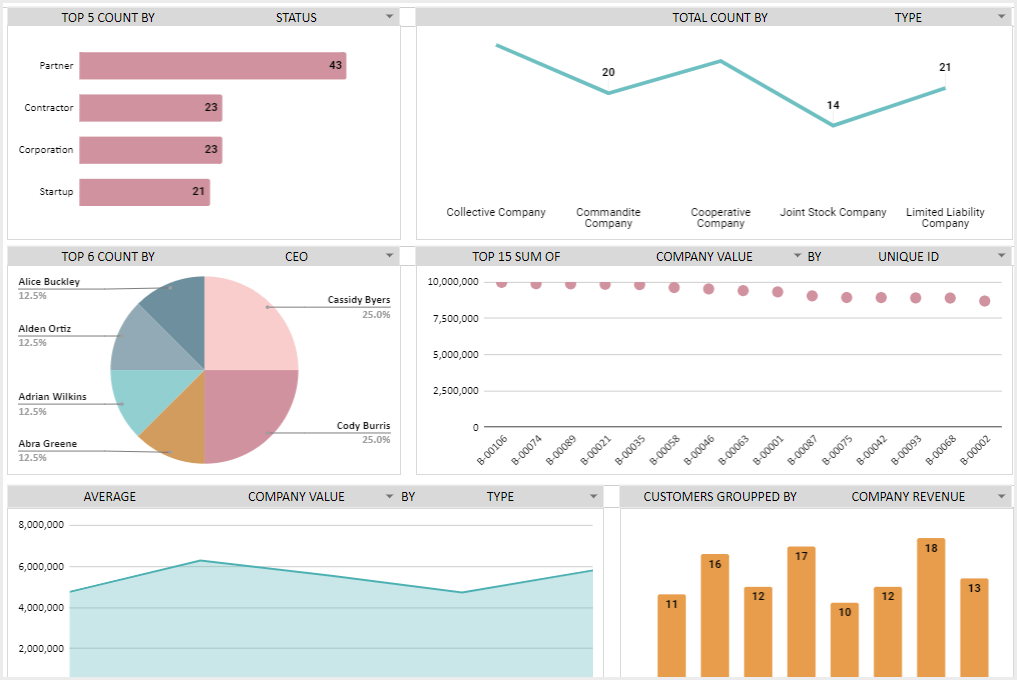 Finally, as you analyze your results, you can filter the results to see the results you want to see, by adding or removing new chart options. Since you can add or delete new chart options with this flexibility, you can create the charts you need for your business.
Meanwhile, all you need is an internet connection and a Google account to get started. And everything will be in sync!
Customer Database Google Sheets Template Features Summary:
All-in-one customer tracker in Google Sheets
Customizable input data table
Interactive buyer dashboard
Informational notes included

No installation is needed, ready to use

Works on any operating system
Suitable for any device including mobile, tablet, desktop
FREQUENTLY ASKED QUESTIONS