Lead List Template is an Excel spreadsheet to help you record and track key customer data to ensure you're working with the most up-to-date info.
TEMPLATE DETAILS
License: Personal Use
Works on: Windows / Mac
Requirements: Min. Excel 2007
A lead list excel template will help you to track and keep updated your client information, in an organised way. Instead of keeping your client info in pieces, you can use this template as a basic CRM tool, in order to track communications with customers and plan follow-up contacts.
With this lead list template you will be able to easily record these info:
General Info: Business Name, Business Category, Contact Name
Progress Info: Current Progress, Status Flag
Address Info: Address, Country, City, State, Zip, Region, Phone Number, Fax Number
Digital Info: Main Email, Alternative Email, Web Site and Notes
This Excel template doesn't contain any macros or complex formulas, you can use it as is.
 Check the VIDEO below to see how Someka Lead List Template works: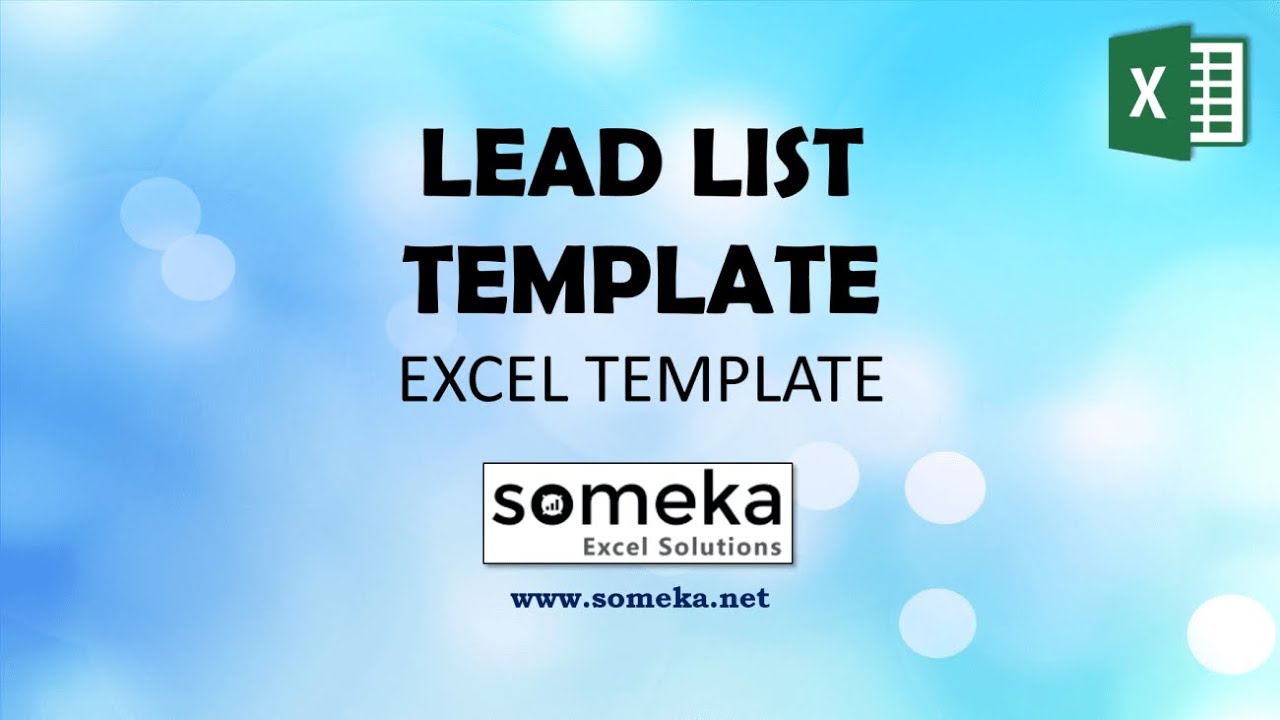 Lead List Excel Template Features:
Free Download
One sheet – Easy to use
No Installation
Clean design
Print Ready
Compatible with Excel 2007 and later
---
Don't forget to check our Excel Templates for Small Businesses