Europe Geographic Heat Map Generator Excel Template
Europe Heat Map Excel Template for Europe countries. Just put your data, set your colors and create Heat Map of Europe in seconds!
TEMPLATE DESCRIPTION
Using heat maps is an efficient method of data visualization. Color sets are used to represent graphically, the values of individual data points in a set of data. Accordingly, the most commonly used form is "geographical heat maps". Typically, professions like meteorology, politics, sociology, and economy use it. What about creating a Europe Heat Map with country population data in Excel?
Simply, it will look like this: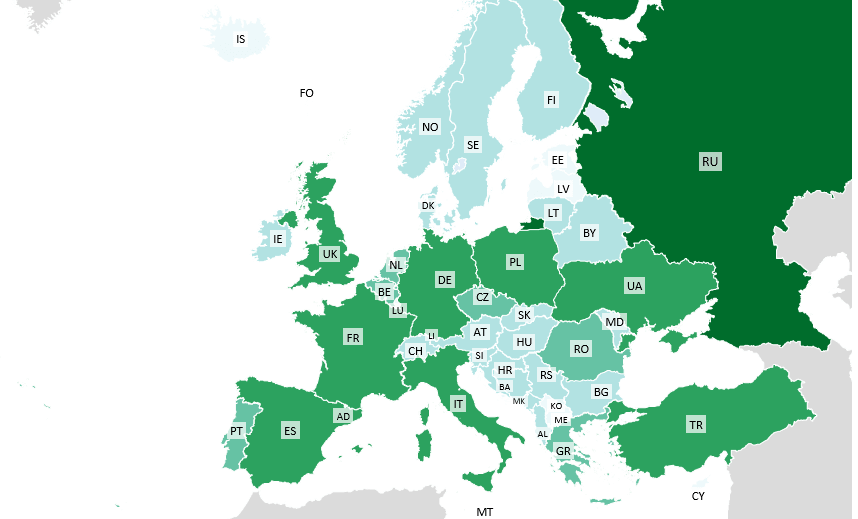 However, creating it from scratch is not that easy. Therefore, Someka offers a pre-made template in Excel which includes 45 countries in Europe Continent inside.
Europe Heat Map Generator perfectly works with your data in Excel!
Thanks to this Excel template, basically you will create density maps in 3 steps:
1. Step: Paste/Type your data from your own spreadsheet
2. Step: Choose your limits for data ranges
3. Step: Choose your color set and click the button!
Creating a Geo Heat Map has never been this simple!
In addition, on-sheet instructions will ease and clarify the usage of the template:

Since this Europe heat map template is print-ready, you can easily print it. Also, you can easily export it to PDF if you like.
To clarify, you can pick one of 5 different color set options or change the colors to create a colored map of Europe!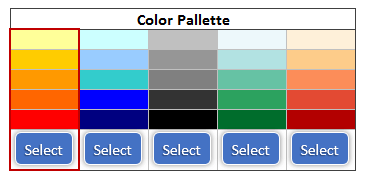 ---
Finally, discover more about our whole collection at Someka Heat Map Generators in order not to skip heat maps of other continents, the whole world, and countries like the USA, UK, Canada, China, Japan, and Turkey.
Europe Geographic Heat Map Generator Features Summary:
Fully Editable Europe map with also 45 countries
Colored Map of Europe
Easy to use and nice design
5 Premade color sets to choose from (you can even modify as you wish)
Export to PDF feature
Clear on sheet instructions (with turn on/off function)
Print Ready
Works on both Windows and Mac
Compatible with Excel 2007 and later
No installation needed. Ready to use.
FREQUENTLY ASKED QUESTIONS