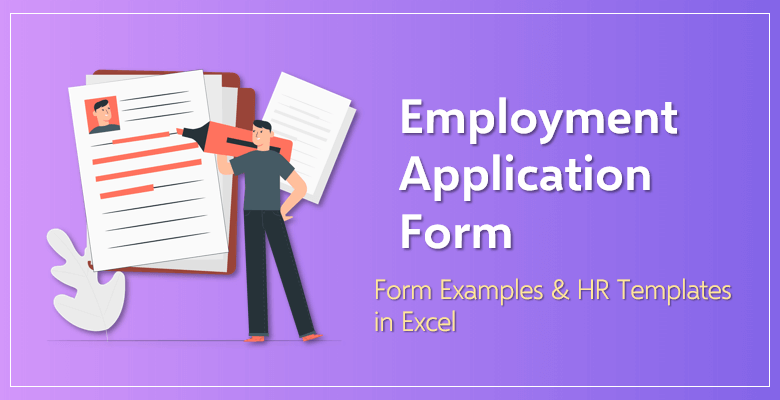 Tips for Building an Employment Application Form that Will Make Recruiting Easier
---
Table of Contents:
---
A career path starts with a job application and it mostly requires submitting an application form. As a crucial part of the hiring process, an employment application form is used by employers to gather information about the candidates who apply for a job.
This form generally includes personal data and helps employers to find the right person for their workplace. Forms are either collected in-person or online depending on the application type.
Using these forms is a crucial part of the hiring process. Therefore, in this article, you will learn more about employment application forms; their benefits, approaches, and ready-to-use templates to get one for your company easily.
Why Employers Use an Application form Instead of a Resume?
Job application forms help employers to decide wisely about the people they will hire while saving applicants from the effort of preparing a resume. It makes the recruitment process faster and more practical.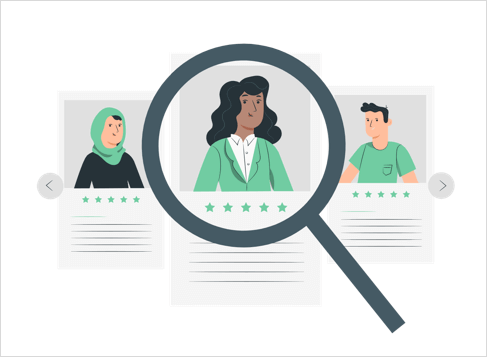 Here are some benefits of these forms:
Easier to use than CV or resume; employers don't need to collect resumes with different formats and applicants don't need to prepare one.
Provides standardization, so applicants can be compared based on the same criteria.
Helps to gather more detailed information about the candidates and perform a background check. Afterwards, the same forms can be used for future vacancies.

What Should Be Included On a Job Application Form?
A job application form first needs to be easy-to-read and printable. You should include all the necessary information you need to know about an applicant.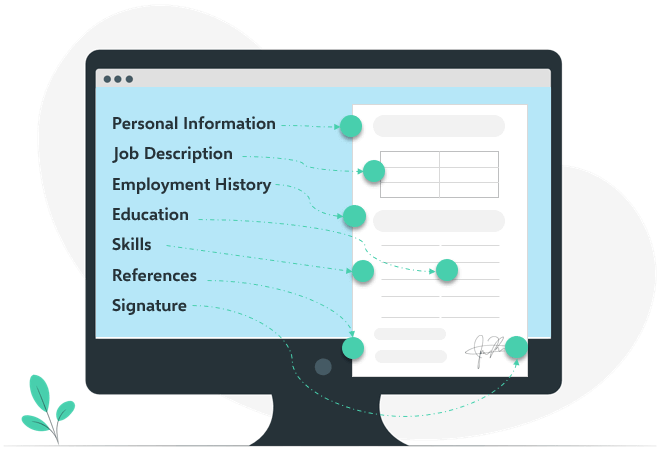 An ideal job application form should consist of the followings:
Personal information includes data such as full name, current address, phone number, and email address. Nationality, military service, or veteran status could also be asked here.
Job description is a section where applicants answer the questions of what position they are applying for, available dates for them, and even their desired salary.
Employment history section includes the candidates' previous workplaces, employers, job responsibilities, and maybe the reason why they no longer work there.
Education part gives information about the schools they attended, graduation date, grades or certificates, and other applicable training.
Skills and qualifications required for job-related skills could be asked in this part.
References is a section that some companies may want to know if there are any.
Signature includes the date, applicant's name, and signature.
---
Recommended Reading: Career Guide for Data Analyst
---
Additionally, if you are using an online application form, you can ask candidates to upload their resumes and other related documents like cover letters or certificates. It is important to remember that the cover letter gives you the opportunity to get noticed by recruiters.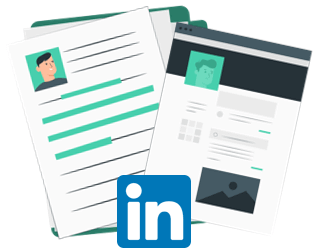 You can also ask for their LinkedIn profile link.
How to Create an Employment Application Form?
An application form should be engaging and you should ask the right questions to get the answers you want. Whether you use a paper job application form or an online one; you need to create it based on your criteria.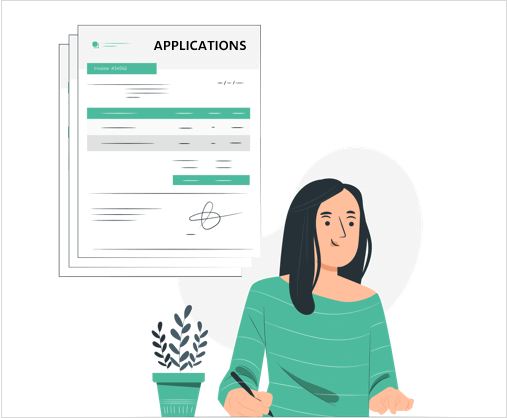 ---
Recommended Reading: Five Resume Tips and How to Land an Interview!
---
You can follow some tips while optimizing your form:
Make a Generic Form
You should prepare the job application form in a way that it appeals to everyone the same. The form should be standard and available to all applicants either to download, fill out, print, or send via email.
A generic form provides equal access for everyone, helps standardization and objective comparison. This is why receiving information about applicants through application forms are more effective than collecting resumes.
Keep It At the Ideal Length
Make sure you include all the relevant questions but don't make the form too lengthy. Candidates might be bored filling out, or get lost in the unnecessary details; which may cause that they can't express themselves well through the job application.
The form should be practical, so keep it as short as possible.
Make It Clear
Your form should be easy to understand. Included questions must be lucid and straight. The general structure of the form shouldn't be confusing for those filling it out. A decent language and a plain appearance could be helpful as well.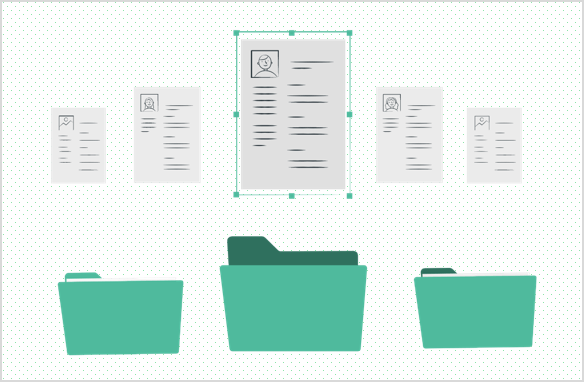 You can also guide them through the application by telling them how many questions are left. If everything in the form is clear, then you are likely to hire the right people for the desired role.

Fit the Form to Your Company Values
Reflect your company image on this form. There are some certain values that your company adopts. Also, for every role and opened position, there is a criterion set and it probably was influenced by the company's vision.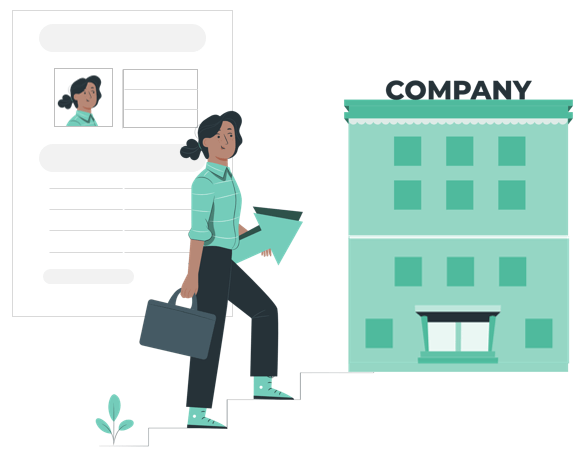 An application form that fits your values helps to reflect on how you want to seem like a workplace. If you have a formal work environment, for instance, you can reflect that in your form.
Create a Design
Create your application form with a unique design that sets you apart. In that way, you show people that your company actually cares about its brand and employees. A design makes the form more interesting and encourages the candidates to fill out. Thus, they feel less anxious about their application process. As a company, you make a difference at this phase.
There are also many different ways to build an employment application form.
You can use our ready-built Employment Application Form and modify it based on your needs. Our job application form is an Excel template to easily track candidate information. It's fully customizable and print-ready to make things easier for you and help you create the form in a few minutes.
In addition, here are also other online templates that allow you to instantly view applicants' information and re-organize your hiring process without paperwork. These templates allow you to drag and drop the fields, make some adjustments, and customize your form as you desire.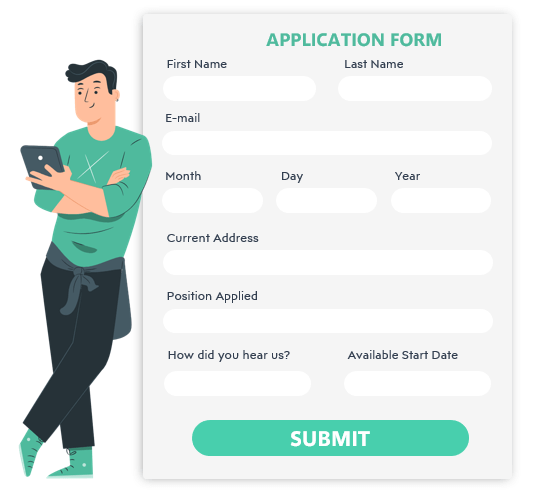 Another way to create a job application form is through Google forms. It is a practical online tool. What you need to do is as follows: Firstly visit docs.google.com/forms and then choose a blank form or template.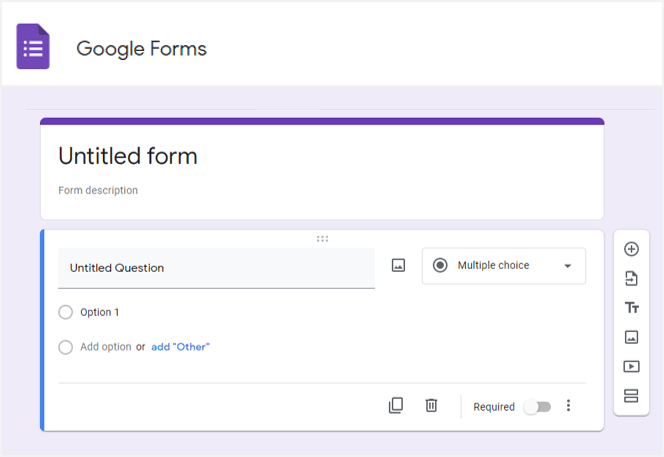 After that, you adjust almost everything within the form like title, description, or sections and add visuals. When it is ready to use, the form is exported. In addition, you can embed the form into a page, send the link directly, or send it to an email address.
It is possible to create your job application form easily in a Word document. There are some ready-form templates for Word such as this one from Vertex42; you can download them and make changes based on the questions you want to ask candidates. Then you can either send the form via email or upload it to your system.
Excel Templates for HR Professionals
It is possible to enhance your hiring process by using Excel templates. You don't need to install anything for those templates; they are ready to use and they work on both Windows and Mac. If you are an HR professional, you will find them quite useful.
Here are some Excel template examples:
Recruitment Tracker Excel Template: This tool helps you to keep records and analyze your data. You can get insights about the recruitment situation in the dashboard, you can display the stats and their chart; additionally, you can see the job vacancies and the applications.
It allows you to keep all the recruitment activities in the same place and view them easily.
HR KPI Dashboard: contains the frequently used performance measure. It allows you to analyze your HR metrics and even create and add your own metrics.
The dashboard provides you the main key HR metrics used worldwide, charts showing trends within your department, differences associated with past and present objectives, 30-day records, and cumulative analysis.
Employee Review Template: provides an insight into the performance of employees. The template has three sections: dashboard, employee database, and individual review. When you input your employees and their evaluation, you will see the top and worst performers in the dashboard.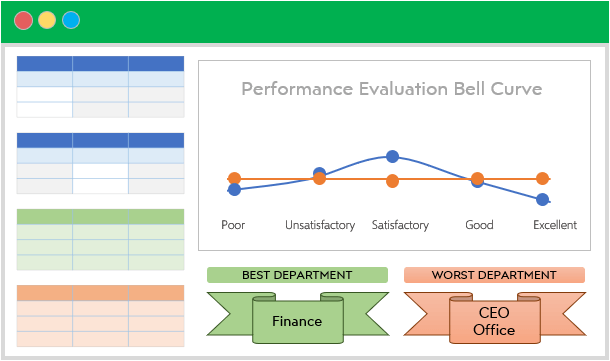 You can add all the employee data to the employee database. In the last section you can review employees only by inputting the date of the review; other information automatically reflects from the employee database.
Monthly Employee Timesheet: allows you to record the rates and working hours for every separate calendar day, and it calculates the necessary payment amounts. This template consists of a dashboard and months.
You can monitor the total pay month to month graph in the dashboard and get a quick analysis. Then the template automatically calculates the weekly total amount to pay when you input your employees standard and overtime hours.
FINAL WORDS
By benefiting from HR tools, every professional can manage their hiring processes effectively. Since these processes are crucial both for employees and employers, companies better carefully cover each phase. From choosing the soon-to-be employee in the right way to keeping HR records and making evaluations; all actions lead to beneficial cooperation for both sides.
If you optimize your HR processes, you will have a better workplace for everyone.