Easy to use Excel template to keep record of your personal info like login and password list. Password Keeper is fully printable and free to download.
TEMPLATE DETAILS
License: Personal Use
Works on: Windows / Mac
Requirements: Min. Excel 2010
Web is full of community, bank or user restricted websites which require you to have a personal passwords. However, keeping the record of all these templates are sometimes a headache. Lots of little notes, text files which you cannot find later on. Yes you are not alone. Most of the people experience these on a daily basis. Password Keeper is a password list template to keep and manage your personal info in one place.
It helps you keep record of every personal info and lookup easily later on.
Never miss a password any more!
Password Keeper Template Features:
Easy to use
Separate list section and look up sections for security
Nice design
Full Print Ready
Compatible with Excel 2010 and later
 Check the VIDEO below to see how Someka Password Keeper Template looks like: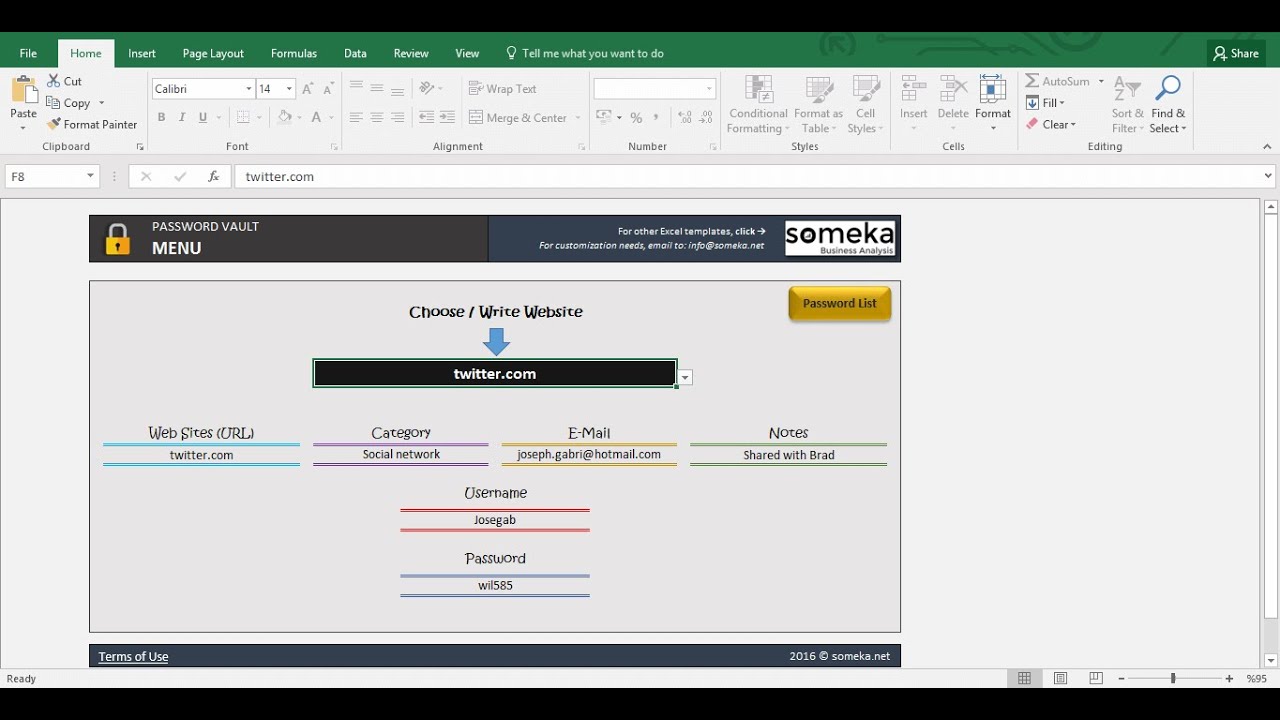 ---
If you like staying organized and keeping records, see also Activity Tracker Template