Asia Pacific Geographic Heat Map Generator
Unique Excel Template to generate Asia Pacific Heat Map. Just put your data and your printable Geographic Heat Map will be generated automatically.
(One-time Payment | Instant Download)
Payments are processed by our partner company Paddle.com.
You will receive a download link immediately after purchase.
Geographic Heat Map is a visualisation method supported by color sets. It is used to represent graphically, values of individual data points in a data set. This visualisation method in used mostly in sociology, politics, meteorology, economics and so on. For example you can create a Asia Pacific Heat Map which would look like this: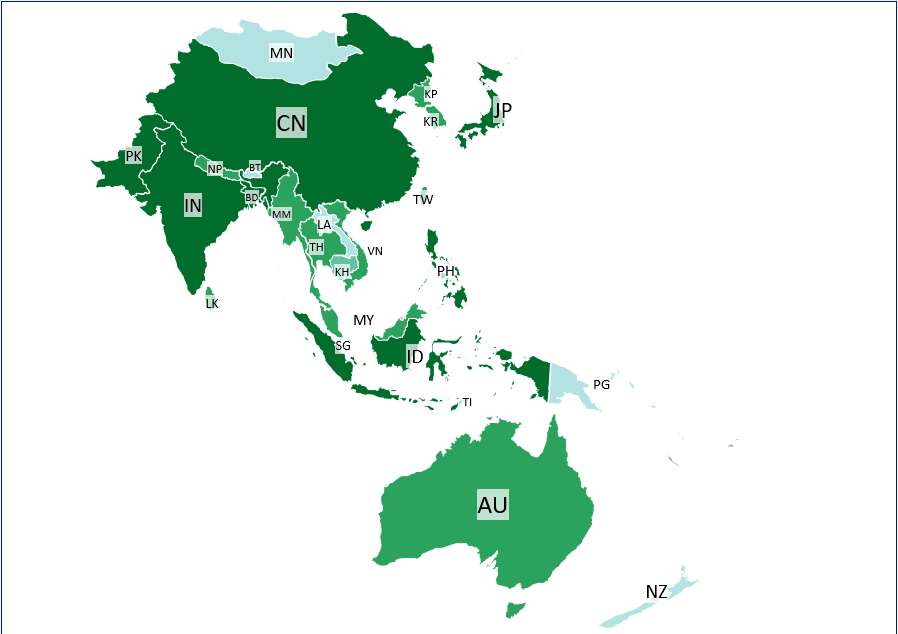 However, creating a geographic heat map from scratch is no so easy. Especially if you're trying to create it for a continent, it might be better to prefer a pre-made one. As for other continents, Someka offers a tool for Asia Pacific Continent as well. With 3 easy steps, your heat map will be ready:
1. Step: Paste/Type your data from your own spreadsheet
2. Step: Choose your limits for data ranges
3. Step: Choose your color set and click the button!
The shortest way of creating a geographic heat map in Excel!
Asia Pacific Heat Map Generator Features:
Fully editable Asia Pacific map with 25 countries
Easy to use and nice design
5 Premade color sets to choose from (you can even modify as you wish)
Export to PDF feature
Clear on sheet instructions (with turn on/off function)
Print Ready
Includes VBA code and macros
Compatible with Excel 2007 and later
Thanks to this template, you save a huge amount of time. Furthermore, via on sheet instructions, you will be using your template easily. It's pretty easy to put your data in and get the heat map generated automatically:
Since it's print-ready, you can easily print it. Or you can easily export to PDF if you like.
Moreover, we offer 5 pre-made colour sets to choose from, you can even modify these color sets, as you wish.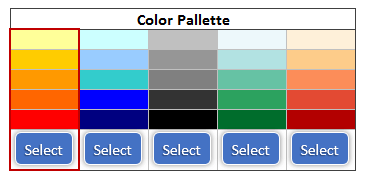 Finally, we would like to remind you other continent and country heat map generators which are available at:
Someka Heat Maps Collection