Africa Geographic Heat Map Generator
Unique Excel Template to generate Africa Heat Map. Just put your data and your printable Geographic Heat Map will be generated automatically.
TEMPLATE DESCRIPTION
We use geographic heat maps in order to represent quantitative data points by the help of colour sets. It is an efficient data visualisation method. Many professions like meteorology, sociology, politics, economics and so on usually use heat maps in order to visualise a data set. For example you can create an Africa Heat Map which would look like this: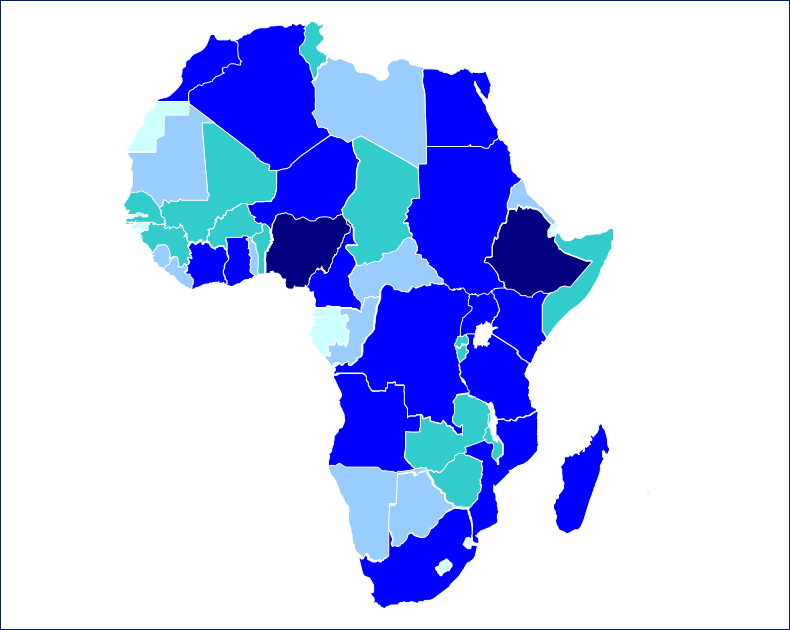 On the other hand, it is not easy to create a density map from scratch. It will be probably better to prefer a pre-made one. Someka Africa Continent Geographic Heat Map Template provides you to turn your data into an interactive map in Excel, in 3 basic steps:
1. Step: Paste/Type your data set from your own spreadsheet
2. Step: Choose your data ranges
3. Step: Choose your colour set
Your heat map is ready within a few minutes!
TURN YOUR SPREADSHEET INTO A HEAT MAP!
Africa Heat Map Generator Features:
Fully editable map of Africa with 51 countries
Easy to use and nice design
5 Premade color sets to choose from (you can even modify as you wish)
Export to PDF feature
Clear on sheet instructions (with turn on/off function)
Print Ready
Includes VBA code and macros
Compatible with Excel 2007 and later
On-sheet instructions will guide you clearly about how-to-use. In addition, you will enormously save time by using a pre-made template. You will see that, it's pretty easy to put your data in and get the heat map generated automatically:
Since it's print-ready, you can easily print it. Or you can easily export to PDF if you like.
Furthermore, we offer 5 pre-made colour sets to choose from, you can even modify these color sets, as you wish: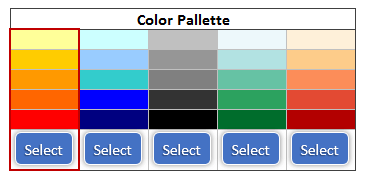 Finally, we would like to remind you other continent and country heat map generators which are available at:
Someka Heat Maps Collection
FREQUENTLY ASKED QUESTIONS