Risk Assessment Google Sheets Template
HIRA spreadsheet in Google Sheets. Manage and control all risk items in a visual dashboard. Ready to use. Access from all devices.
TEMPLATE DESCRIPTION
You need a clear tool to analyze your risks and plan your actions? Then, this Risk Assessment Google Sheets Template is for you to track your risks. In fact, it is possible to make a deep analysis of your risks by using this Hazard Identification & Risk Assessment (HIRA) google sheets template.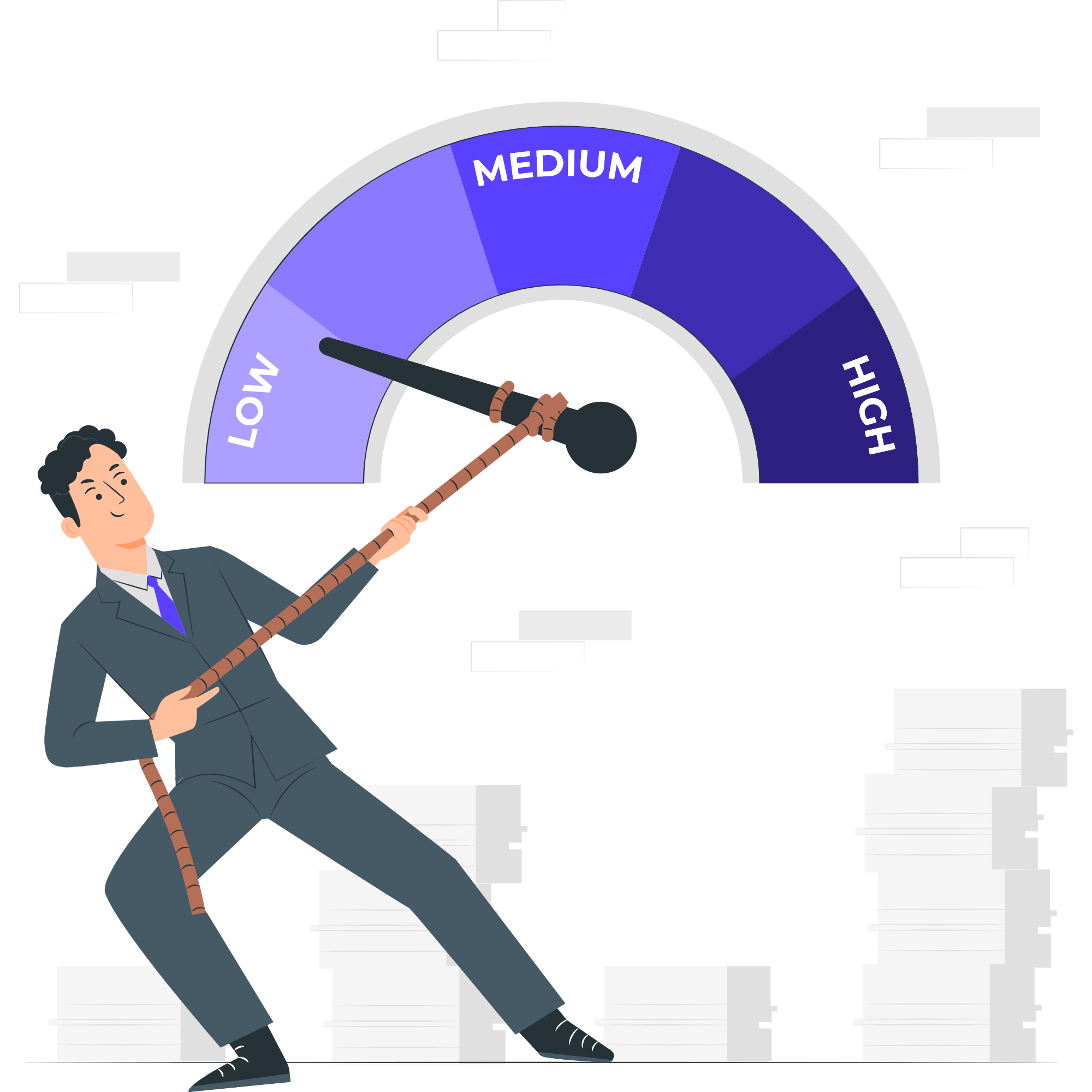 The launch of a project is rarely free of problems. In other words, today's global market is constantly changing, so the risk cannot be avoided. At this point, this risk assessment matrix allows organizations to identify and prioritize different risks. They can do this by estimating the probability of occurrence.
Risk Assessment Google Sheets Template Main Features
The template mostly consists of three parts:

Let's quickly review the sections:
Risk Report
Firstly, this risk assessment google sheets template will manage and control potential risks in the company.
Besides, it includes a systematic analysis of a workplace to detect hazards, evaluate the seriousness of injuries, and determine the likelihood of risk reduction.
In addition, it displays an analysis of the amount and distribution of the likelihood and severity of the hazards you listed in the Risk List section.

Risk List
Secondly, this section primarily allows you to list the hazards and analyze them in terms of severity and likelihood in this risk assessment matrix.
To begin, enter your information into the Hazard, who is at risk, Person Responsible, and Recommended Action columns.
Once you click on any cell in the Severity and Likelihood columns, you can then select the option that best suits you. Furthermore, this list contains 200 potential hazards.

WARNING: Do not type or remove anything in the Risk Impact column. Because it is automatically adjusted from the Risk Assessment Matrix after you choose your options in the Severity and Likelihood columns.
Risk Matrix
Thirdly, the risk assessment google sheets template calculates the risk impact immediately after entering values for likelihood and severity.
Also, it is pretty much exclusively, used to evaluate the severity, likelihood, and overall risk rating of a safety hazard.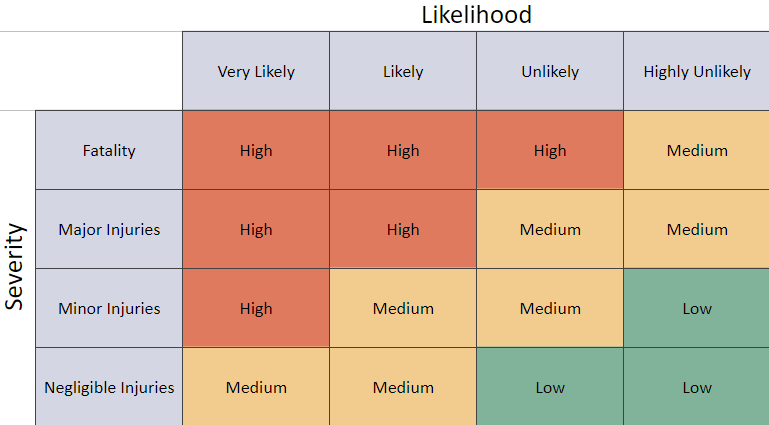 To summarize, a risk assessment matrix will only benefit you and your organization. Whether this is your first time doing it or you are a real pro, you can use this template to get a sense of what you need to do.
Meanwhile, all you need is an internet connection and a Google account to get started. And everything will be in sync!
Risk Assessment Google Sheets Template Features Summary:
Easy to use risk management form
HIRA Format in Google Sheets
Professional design for presentations
Informational notes included, print-ready
No installation needed. Ready to use.
Works on any operating system
Suitable for any device including mobile, tablet, desktop
Does not contain any scripts
FREQUENTLY ASKED QUESTIONS