Mortgage Calculator Excel Template
Adjustable Rate Mortgage Calculator. Printable loan amortization schedule with visual charts and on sheet instructions. Ready to use Excel template.
TEMPLATE DESCRIPTION
Buying our house is one of the most critical decisions we make in our lives. So, it is a good idea to make our plans to see the future payments for the credit we will take. This Mortgage Calculator Excel Template helps you to calculate your loan payments supported by also charts.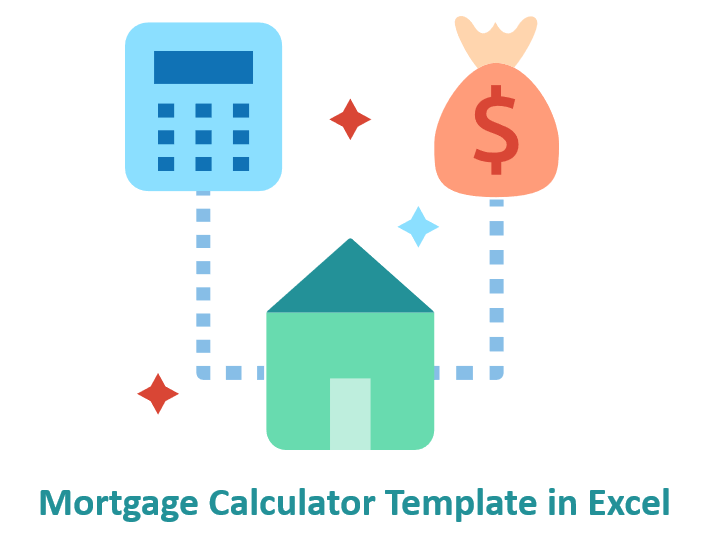 The formula for paying off a mortgage is complicated, but it can be useful. It enables current and prospective homeowners to see what paying more money would mean for their monthly budget and overall wealth profile.
Excel Home Mortgage Calculator Template Features:
Basically, this template has one dashboard that includes:
Assumptions
Outputs
Cumulative Payment Balance
Firstly, all you need to do is to fill in Assumptions one by one: Loan amount, Interest rate, First payment rate, Payment frequency,
Loan duration in the month, and lastly, Balloon payment to pay back the credit.
Secondly, the Outputs table will be automatically calculated based on your data on Assumptions.
Thirdly, with Cumulative Payment Balance chart, it helps you to track your payments in detail.
Thus, the Mortgage Calculator will automatically calculate the interest amortization, monthly fixed fee, and remaining balance. To emphasize, don't forget to check at least a few combinations until you find the most suitable option according to your own situation.
Mortgage Calculator Features Summary:
Home Mortgage Amortization Calculator in Excel
Future payments of your loan
Automatically calculates the interest amortization, monthly fixed fee, and remaining balance
Clear on sheet instructions
Nice dashboard design with charts
Compatible with Excel 2010 and later versions.
Print-Ready
Does not include any VBA code or macros
---
If you liked this template, don't forget to check our other Excel Calculators
FREQUENTLY ASKED QUESTIONS
USER REVIEWS & COMMENTS
Only verified users who have downloaded and used the template may leave a review.
RELATED TEMPLATES
Related products
Excel Unit Conversion Template

Rated 4.67 out of 5

$

0.00 –

$

49.95

Excel unit conversion template. Easily convert units like kilogram, meter, watt, fahrenheit, celcius, and many more. Printable and no installation needed.