Fully printable Excel Calendar Templates from 2017 to 2021. Nicely designed, easy to use and free to download calendars in Excel.
TEMPLATE DETAILS
License: Personal Use
Works on: Windows / Mac
Requirements: Min. Excel 2007
Someka Free Excel Calendar Templates have professional designs, they are easy to use and available to print in PDF. Moreover, you can easily edit them in MS Excel.
For instance, we've prepared for years 2017, 2018, 2019, 2020 and 2021 which are well suited for business, school or personal planning. Thus, you will easily organise yourself not only for this year but for the upcoming years also. Each template includes a yearly calendar worksheet followed by 12 monthly calendars on separate worksheets.
Great Self-Organizer Tool for Your Daily and Professional Life
Our Printable Calendar Templates will be so handy for you that you can write down your daily notes on the template and print it easily in PDF.
One of the biggest advantages to use an Excel calendar is the flexibility it provides with formatting. You will see that you can easily enter or delete events, birthdays or anniversaries, highlight and colour any cell you want. So, you can easily customise each template. No need to deal with complicated formulas.
Someka Excel Calendar Templates Features:
Professional design, simple and nice looking calendar
Available for 2017, 2018, 2019, 2020 and 2021
Fully printable and editable
Compatible with Excel 2007 and later
No installation, download will be sufficient
Templates don't contain formulas
 Check the VIDEO below to see Someka Calendar Template: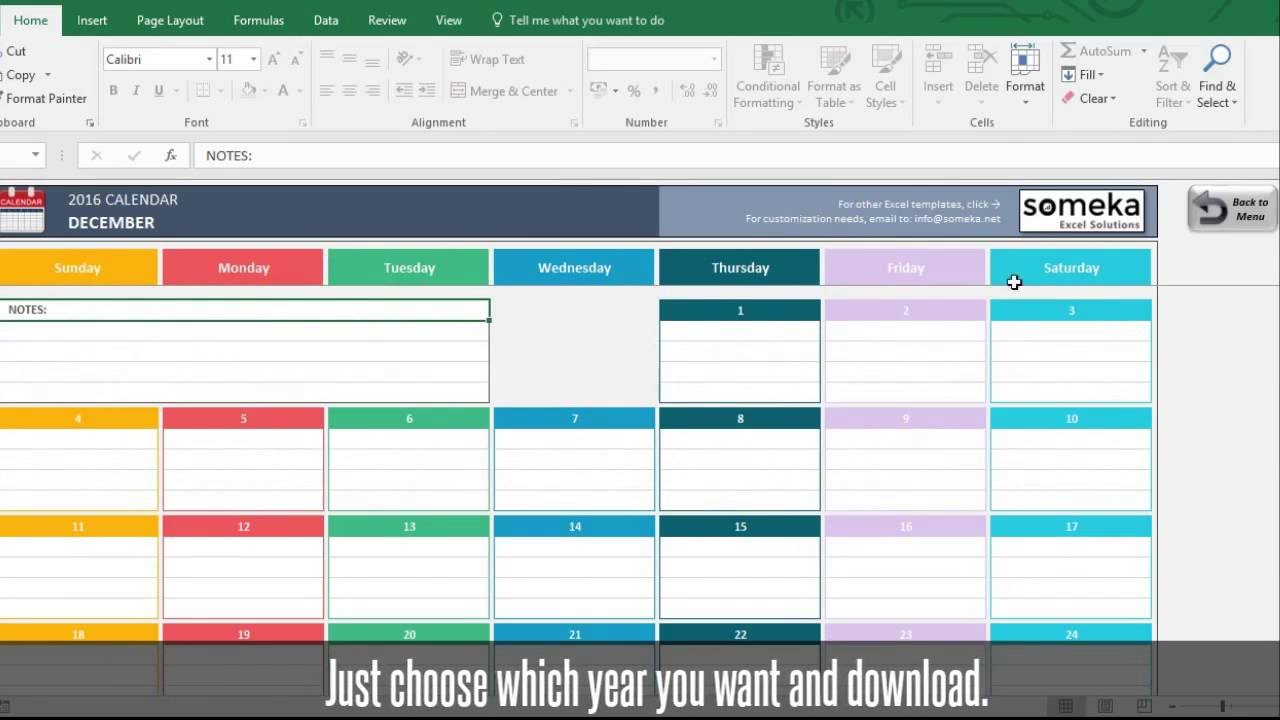 ---
Are you tired of filling calendars manually? Check our Calendar Template – Automatic Calendar Maker from Excel List