Employee Time Tracker and Payroll Template
Free payroll template for Employee Time Tracking in Excel. This template can be used by business owners and HR departments as a simple timesheet.
TEMPLATE DETAILS
License: Personal Use
Works on: Windows / Mac
Requirements: Min. Excel 2007
If you are a small business owner you may find yourself keeping several excel files, noting down employees' worked hours and calculating payment amounts. Since money is involved, this process should be done very carefully. We have prepared this payroll template to make time tracking and payment calculations easier.
Just input your employees, daily fees and days they worked/not worked. Template will give you the summary of total payments each month. You can manage the timesheet with easy dropdown boxes while color coding makes it easier to follow.
We have left tax laws and regulations out of this payroll template's scope. Because tax rates and rules change from country to country. But you can add taxes on top of template's output.
Employee Time Tracker Payroll Template Features:
Clean dashboard design
Easy to use with dropdown menus and color coding
Monthly timesheets
Print Ready
Compatible with Excel 2007 and later
 Check the VIDEO below to see Someka Employee Time Tracker and Payroll Template: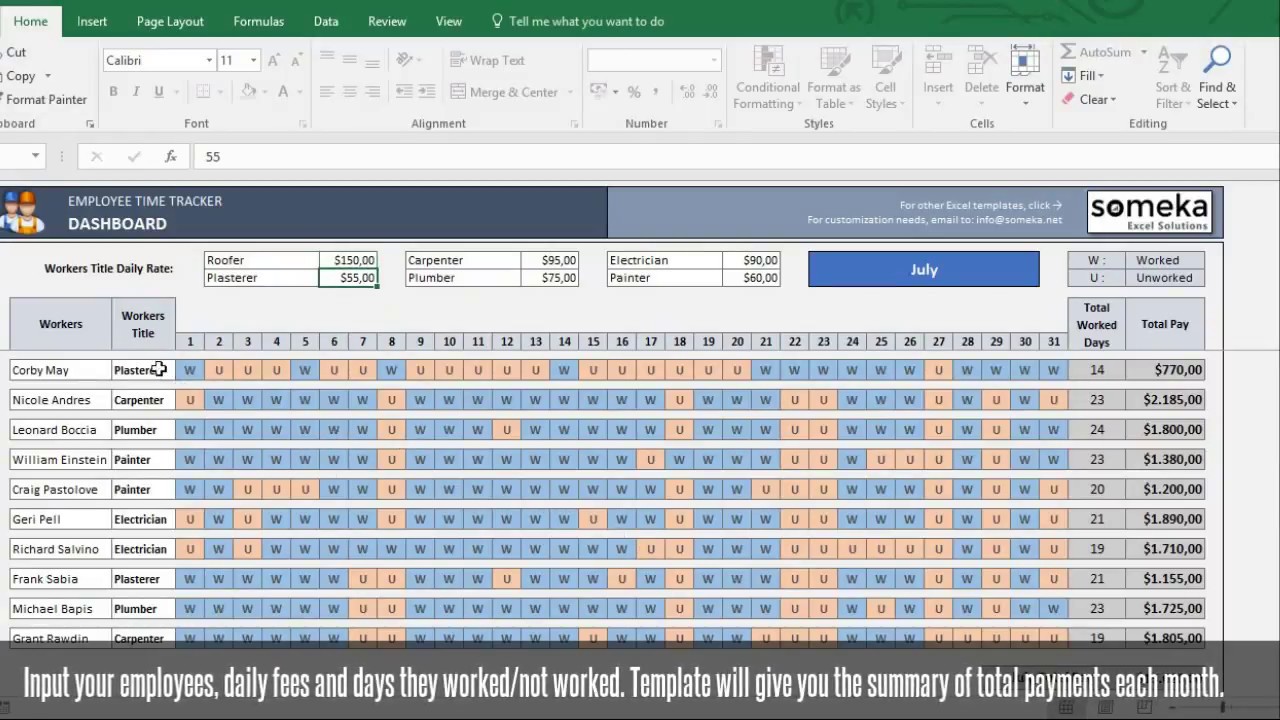 ---
See also our business templates collection for business owners: