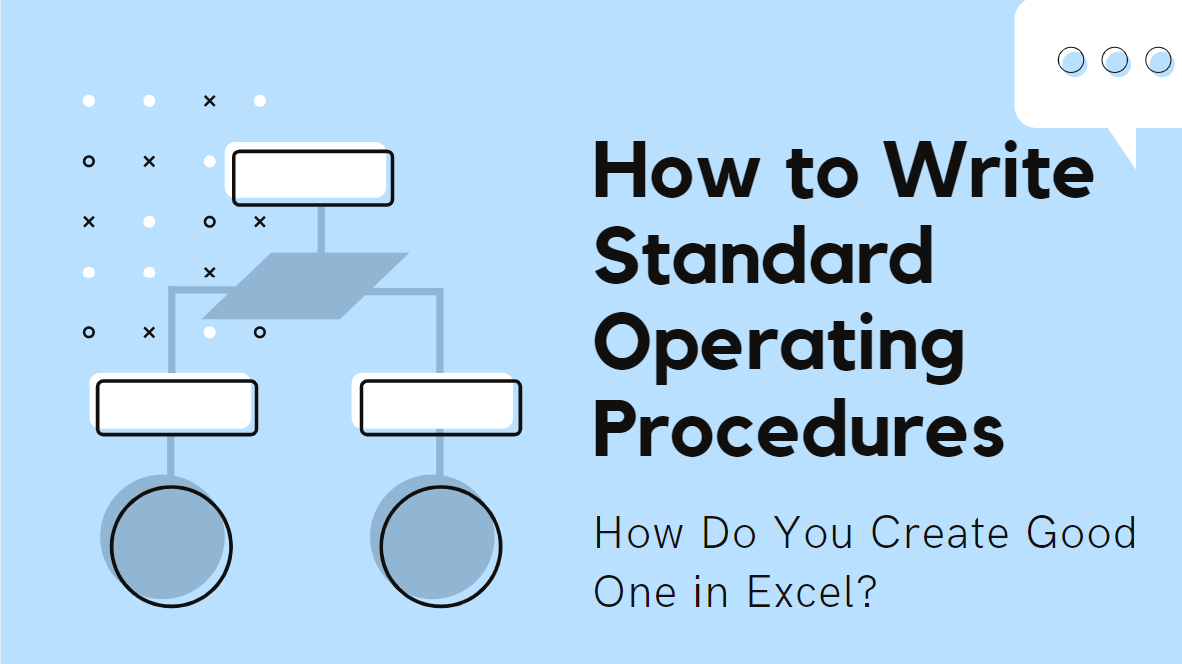 How to Write Standard Operating Procedures
In a complex activity, you are not likely to memorize how to do it step by step. Such activities require instructions to follow and they are written at somewhere. Even for recipes, there are cookbooks explaining you everything or when you buy ready-to-assemble furniture for your house, that product comes with a guideline in the package.
So, you need a guide to be able to do a particular activity. In business, it is called "standard operating procedures".
In this article, you will learn how to write a standard operating procedure and you will reach the ready-to-use Excel template to create your workflows!
What is SOP?
Standard operating procedures are step-by-step instructions guiding employees through activity and help them carry out complex routines. Companies have standard to do lists; and to manage them effectively, they use SOP and document the processes.
Routine activities are written briefly so every employee can perform their tasks, in the same way every time, without trying to memorize each step. Yet, SOP is more than writing the processes.
Before you start procedures, you may want to know how to map out your current document and compare your processes quickly. Check this Automatic Flowchart Maker in Excel to streamline your workflow with Excel.

It includes descriptions of all the relevant steps with detailed information. This written guide is ideally brief and could be written in different formats.
How to Write Standard Operating Procedures:
Before documenting, you need to have a basic understanding of the topic to write a proper procedure. How you write standard operating procedure is not a fixed method, however, there are some instructive steps you can follow.
Here is a step-by-step guide for writing a set of instructions.
Step 1: Determine your goals
Define what you want to achieve at the end of a procedure and how writing SOP will make it easier.
Understand why you need an SOP for that and whether it is really necessary. There might be existing procedures around, but they only need to be organized.
Make sure if you will create a new SOP or improve an existing one, so it helps you to set your next steps. You can consider these questions: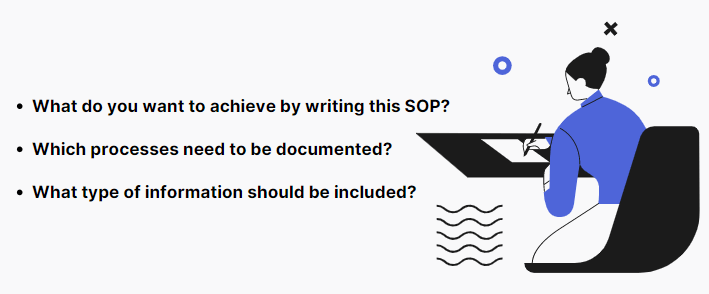 When it comes to goal setting, using the SMART methodology may help you create more attainable, clearer goals. You can analyze the desired goals of your company by using this SMART Goals Excel Template.
Step 2: Consult with the employees
If you are writing an procedure for a particular task, it means there are certain people who are responsible for this task.
Contact them and ask their opinion.
These employees are performing this task on a regular basis and know all the details included.
To make the documentation correctly, you should consult with employees and learn every little detail about the process.
Ask how a written SOP helps them to perform better and consider their suggestions. This helps you to prioritize information.
Step 3: Define the scope
Let's say there is a procedure that marketing, sales and finance teams are all involved. They have different roles and don't need to know each other's activities in detail.
Which departments or teams the SOP addresses?
Limit the scope according to how you are creating the standard operating procedure.
Step 4: Identify your audience
If you are writing SOP for a particular team, then you should consider their needs based on:
Background: Are they experienced employees or new ones? Existing employees may already be familiar with the procedures of the company, but for others it could be complicated and they need more clear and detailed instructions.
Knowledge: Consider how much they know about the procedure and write according to their knowledge level.
Language: If your audience is not native, you may need to use more visuals than words.

Step 5: Choose the format
You should choose the format based on your purpose of usage. There are three main types:
Checklist: This one is very simple, short and easy to follow. It includes relevant steps and written in bullets or numbers.
Hierarchical list: If steps include more details, you can use this one. It is bulleted or numbered like checklist but with specific sub steps.
Flowchart: It visualizes ideas and decisions. If procedures include different possible outcomes, flowchart is a good idea to map out clearly.
Step 6: Write the SOP
Make your outline and write a draft before documenting.
A standard SOP includes:
Title page: This page includes name of the procedure and name of the concerned teams or departments.
Table of contents: You need it if the document is too long. It allows an easy access to the document.
The procedure: Try to write from user's perspective to provide them clear instructions. Be brief but include all the necessary details.
Scope: Definition of the scope, its limits and the information about how it's used.
Terminology: Clarification of complicated terms in case your audience may not be familiar.
Procedure: Documentation of processes, maps and charts.
Step 7: Test and review
You can now check your document; detect possible errors and correct them. Send a draft to the team members for review. Edits or suggestions could be considered at this stage to reach the best version of it.
Step 8: Implement the SOP
If you have guaranteed that your procedure is safe and ready to use, you can implement it and make accessible. You can share it online or print out and distribute it around the office.
Benefits of Using SOP
While making things safer and more efficient, SOP also helps teams work toward common goals and therefore provides a holistic benefit for an organization.
Some advantages of standard operating procedures:
It brings consistency and efficiency: Following the same guide and doing tasks identically means consistency in the long term.
It saves employees from remembering steps of processes: While it is hard enough for an existing employee to keep all the relevant steps in mind, it is even harder for new ones. You can't expect from someone who barely knows the processes to memorize every detailed step.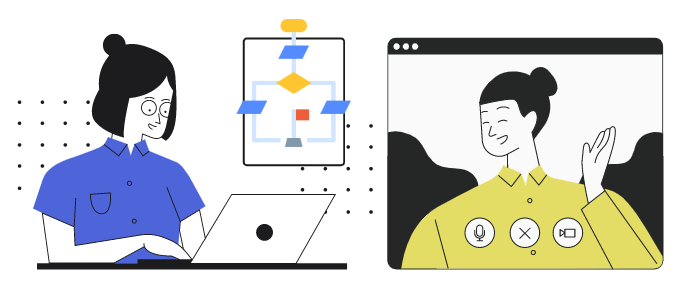 It can be used for standardizing trainings, so reduces training time: For those who recently joined the company, a training is needed. If you are training a new employee, with using SOP you can explain an activity very briefly and you don't have to repeat it each time they perform. With written instructions, they can perform in the same way before, so it saves you time at the end.
It prevents possible failures and miscommunication: Since the whole team follows the same instructions and manage their activities based on the same set, you don't experience misunderstandings out of contradictory work. Everyone has a mutual reference and a common language.
When it comes to team communication, you may not find enough time to take a step back because having too much work. Kanban Board Excel Template might be a good starting point to overcome these challenges.
It helps to reach quality output: Safety, consistency and efficiency come with good results. A work performed by clear instructions leads company to reach quality outputs.
Regardless of department or field, SOP is a life saver and has significant effects on a company's success. Since it is beneficial for overall performance, it is wise to have it in every department possible.
Tools for SOP:
SOPs are essential, but if you are using them ineffectively they may cause you to be lost in confusing details. Do them right, it facilitates your work. Start with using right tools. Some particular tools exist but you should consider the following factors before deciding which one you will use.
Pricing: Costs of tools varies, but if you find two with same features, you may want to choose the cheaper one.
Ease of use: The purpose here is to simplifying processes, so it should start with an understandable, easy to use tool.
Functionality: It should be free of errors and run easily. It should provide you helpful features.
Standard operating procedures should ideally include organizational charts, detailed instructions and checklists with measurable results. You probably prefer them to be in one place, then you can use such tools that provide this and help you building your standard operating procedure in the way you want.
SOP Software Examples:

There are various options with different prices and most of them are free while getting started. Here are some good ones and what they offer:
Sweet Process: As a web-based software, SweetProcess documents your processes with detailed instructions, photos or screenshots, and checklists. You can also set due dates and reminder emails.
Process Street: It is another alternative for workflow software which is used to manage your team's checklists, procedures. You can create and customize checklists with text, image, diagrams or videos. Every checklist is a template so you can re-create.
Trainual: This one is like a playbook. You can find how-to's on its simple app. It offers standard operating procedures, training manuals, handbooks and more. You can easily access and update.
Evernote: This is a popular note-taking app where you can create your instructions and checklists. Then you can organize them and share with your team. It also offers team chat for discussing your work.
Way We Do: This helps businesses to create their policies and procedures and actively use them in their workflow. It offers policy and procedure acceptance, task monitoring, IP protection and more.
However, if you want to use a practical alternative, then you can look at somewhere else besides custom software.
Excel is the right solution. It is simple and easy that you can run your processes quickly.
How to Create SOP in Excel:
Microsoft Excel allows you to create your set of instructions with its simple flowchart templates.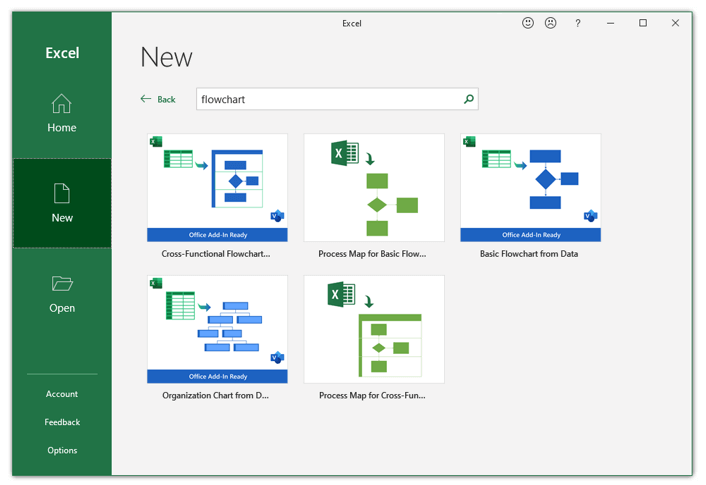 It makes easier to creating a flowchart but it will require manual adjustments and formatting for your text and shapes.
That's why we recommend you Automatic Flowchart Maker that help you create with minimum effort. Excel is a tool that everyone is familiar with, while others may require a learning process.
You can create your workflow without spending too much time, and visualize them with the practical templates and customization settings Excel provides.
This tool in Excel not only helps you visualize your company processes, but also allows you to analyze and improve anytime you want.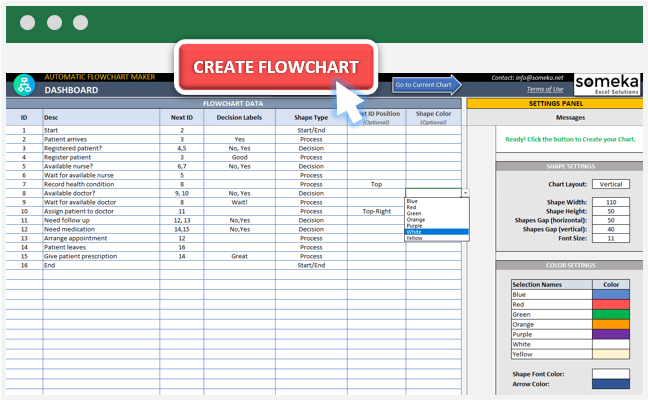 You can create your own process with one click without getting lost in shapes and lines. All you need to do is entering your data according to your customization preferences.
Once you have documented your process, you can easily enter or copy/paste your data into the data part with its shape ID, description, next ID, decision labels and shape type.
There are also two optional parts in the data section which allows you to customize your template.

SOPs should be regularly updated after implementation. So if you need an update or forget something, you can easily add it and create new version of your process document.
In the settings, you can change the font size, chart layout or colors.
Finally you can just print out your document to keep a few copies of the flowchart. In case of emergency someone may need to check the document in your office.
Advantages of Automatic Flowchart Maker for writing SOP:
Sometimes preparing detailed procedures may become a time-consuming project and not be the quickest way to visualize your processes. But this ready to use flowchart maker in Excel can help speed up editing, sharing, and importing your flowchart for your company.
With a few easy clicks, you can have the most up-to-date information for your company and you can present your flowchart to your executives or team members.
You can analyze areas to improve within your flowchart, collaborate with your team members, and share your Excel file as needed.
If you are also looking for creating organizational structure of your company, check out this helpful blog post which shows the most common types of organizational structures you may want to use!