Reimbursement Form – Expense Template for Employees
Professionally designed, easy to use and printable Expense Reimbursement Form Template. Prepared for company employees. Free to download.
TEMPLATE DETAILS
License: Personal Use
Works on: Windows / Mac
Requirements: Min. Excel 2010
You are the boss of your company. Your employees send expense reimbursement form. But those forms are very different from each other, not standard. You are not happy with this and want to change it to a professional looking, neat template. Or you are the employee (lets say sales guy). You write expenses regularly. But you want to use an easy to use expense form.
In both cases, this expense form template will help you. It is printable and free.
Expense Reimbursement Form Template Features:
Professional design
Full Print Ready
Easy to use
Compatible with Excel 2010 and later
 Check the VIDEO below to see how Someka Reimbursement Form looks like: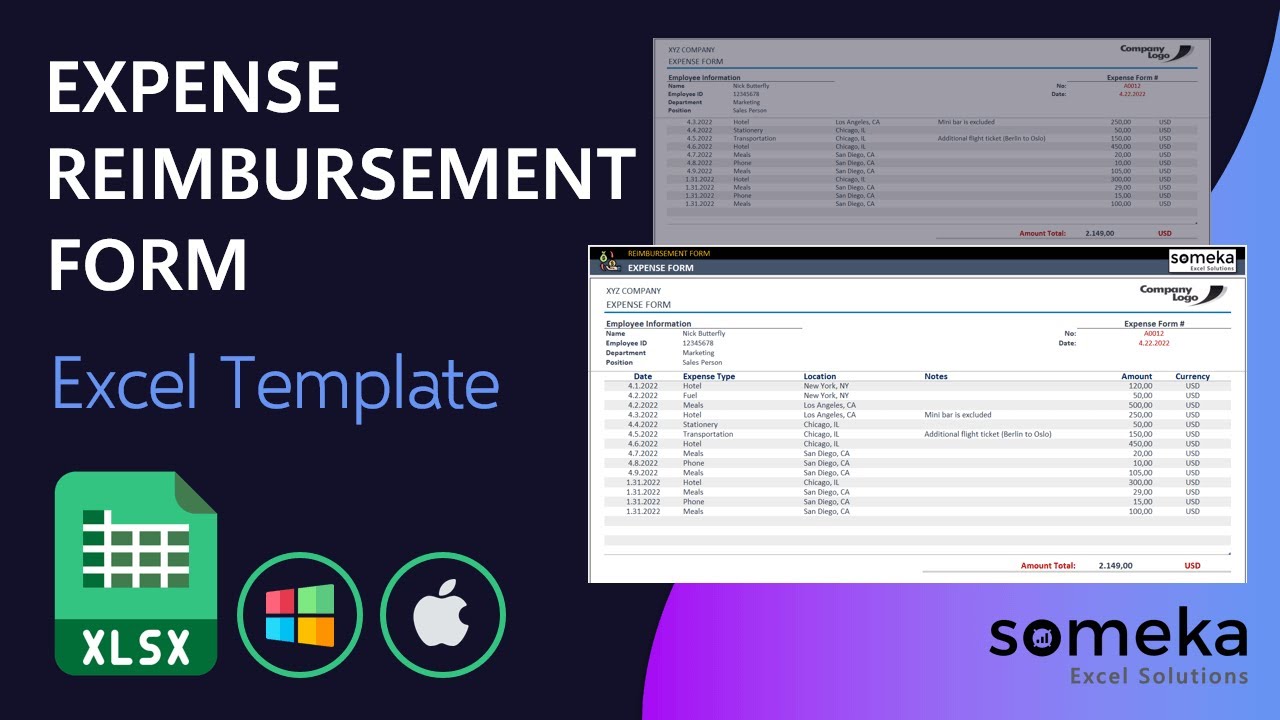 ---
You may also want to see our other business forms: Invoice Template and Profit and Loss Statement Template