New Partnership for Customized Excel Solutions: ExcelRescue!
Updated on September 5, 2022
Microsoft Excel is a program which is used widely in most of the business computers and dominates the market.
The good thing is that since the companies using it many years, the employees have also been using and familiar with it.
The beauty of Excel is that you can easily manipulate and show data in accordance with your own needs; you don't need to "force" some other solution and complex software to do the same.
In fact, you can easily get a solution unique to your business with this powerful tool. Within its capabilities, you can extend your business with a little bit of intelligence such as advanced charting and VBA or Macro.
That's where we come in.
Customized Excel Solutions:
In addition to our ready-to-use Excel Templates we are providing Excel Solutions services with customized spreadsheets for many companies.
With our experiences across several industries, we specialized in building automated data analytics, financial models, reporting applications and tactical solutions to allow you to make better business decisions.
It makes life so simple because you can take the tedious work out for huge data sets and lets you do the JUST the thinking.
While we would love to help all your customization request, due to the high number of inquiries, we have partnered with ExcelRescue – small, medium and large done-for-you tasks service for Microsoft Excel.
No matter your industry, your profession, if you think your Excel project do more work and increase your productivity, just let them know!
Excel Rescue
ExcelRescue is one the best Excel consultancy options you can go for if you want to save your time spent in doing the same task over a long time.
They have experienced Excel experts in their team who are willing to assist your ongoing or new projects by analyzing it precisely and quickly.
What we do?
Reporting & Dashboards: Visualizing your data is the most crucial part of automating your business operations. Our Excel Solutions will provide a quick overview for decision making to find optimal outcomes.
Financial Modeling: Financial Modelling provides sensitivity and scenario analysis before you establish a new business or operation. We focus on developing dynamic models for our clients which they can continue to use to make profitability studies.
Data Entry & Automation: Excel has an immense power to automate time-consuming tasks and minimize manual data entry. With our services, you can have an easy-to-understand spreadsheet to foster this process!
Business Analysis: Whatever your Excel requirements we will help to ensure your business is maintained effectively. Efficient business analysis in Excel can help you to grow and achieve the level of accuracy and analysis you require.
How much will it cost?
After we confirm that we will be able to build the tool with the requested features and in the expected timeframe, you will be get quoted by Excel Experts.
How much time will it take?
After we have a clear understanding of your task, we'll let you know the time to deliver your project. It is actually depends on the size of the project but in general, it takes max 8-12 days to complete it.
Do I need a written specification?
Even if all additional information will be beneficial for the project sometimes our customers don't have a well-defined specification written.
No worries, Someka Excel Solutions & ExcelRescue Experts will ask you many questions about your project. Here are some of the main questions you may check before you contact us!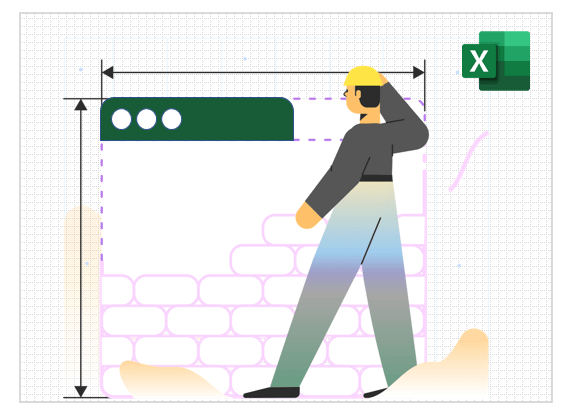 Do you have a mock-up of the template you are planning to have?
What's your Excel proficiency?
What's your Excel version?
What you will input and what you want the output to be?
What's your operating system? (Windows or Mac)
Now, let us if you need a custom spreadsheet for your business! You can easily get a quote from ExcelRescue and tell them what you need to done today!
We will happy to improve your efficiencies, support your works and data analysis with Excel.